05.11.21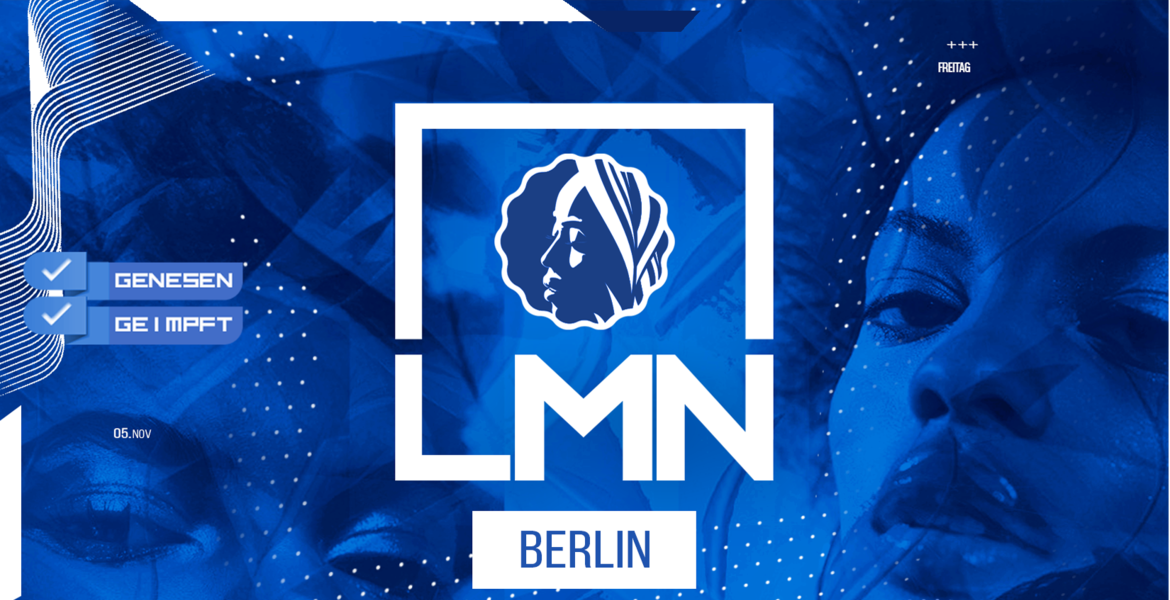 Party
Tickets für
LATFRO MODEL NIGHT

mit DJ BLESS, DJ TOXXIC, DJ SYDI GONZALES, DJ CHINEEGRO 05.11.21 in Berlin, SO36
Tickets – LATFRO MODEL NIGHT
Berlin
---
Informationen
Am 05.11. kommt die @latfromodelnight in die Hauptstadt zum Grand Opening im @so36
Latfro Models wurde im September 2019 gegründet und steht für Diversity in Diversity. Seit der Gründung, repräsentiert die kölner Agentur über 300 Models aus ganz Europa und arbeitet mit nationalen und internationalen brands wie #Zalando #Snipes #Nike #Ebay #Universal #Adidas #Deichmann #Kyliecosmetics #Essence #Onygo #Penny uvm.
Latfro Entertainment engagiert sich bereits seit 2001 für die community und setzt Akzente gegen Rassismus.
Aus diesem Grund besteht das Talent roster, bewusst aus über 90% BIPoC Models, Influencer, Tänzer, Schauspieler uvm.
Bei der #LMN geht es speziell darum, die @latfromodels community zusammen zu bringen, so dass sich die Models untereinander kennenlernen, austauschen und empowern können.
Ebenso geht es darum, neue Talente zu entdecken , Ihnen eine Anlaufstelle zu bieten, sich vor Ort bewerben zu können, einen persönlichen Eindruck zu hinterlassen und gescoutet zu werden.
Um das realisieren zu können, wird bei jeder #LMN eine #Photocorner mit professionellen Fotografen aufgebaut.
Ab Oktober geht die LMN auf Deutschland Tour und freut sich, alte und neue Gesichter auf den Events, willkommen zu heissen.
Wir freuen uns auf einen wunderbaren Abend mit feinsten #hiphop #dancehall #latin & #afrobeats Für den richtigen Sound sorgen die #LMN Residents @djblessofficial @dj.toxxic @sydiigonzales & @chineegro!
3G - EINLASS NUR MIT EINER DIGITAL VERIFIZIERBAREN BESCHEINIGUNG ÜBER EINEN NEGATIVEN COVID-19 SCHNELLTEST (NICHT ÄLTER ALS 24 STUNDEN). VOLLSTÄNDIG GEIMPFTE UND GENESENE BRAUCHEN BEI NACHWEIS KEINEN NEGATIVEN TEST. ABSEITS DES EIGENEN SITZPLATZES IST DAS TRAGEN EINER FFP2 ODER MEDIZINISCHEN MASKE VERPFLICHTEND. AM PLATZ KANN DIESE ABGENOMMEN WERDEN.
3G - ADMISSION ONLY WITH A CERTIFICATE OF A NEGATIVE COVID-19 RAPID TEST (NOT OLDER THAN 24 HOURS). DOUBLE VACCINATED AND RECOVERED PERSONS DO NOT NEED A NEGATIVE TEST IF THEY CAN PROVE ITDIGITALLY VERIFICABLE . OUTSIDE OF YOUR OWN SEAT YOU HAVE TO WEAR A MEDICAL OR FFP2 MASK.