18.07.21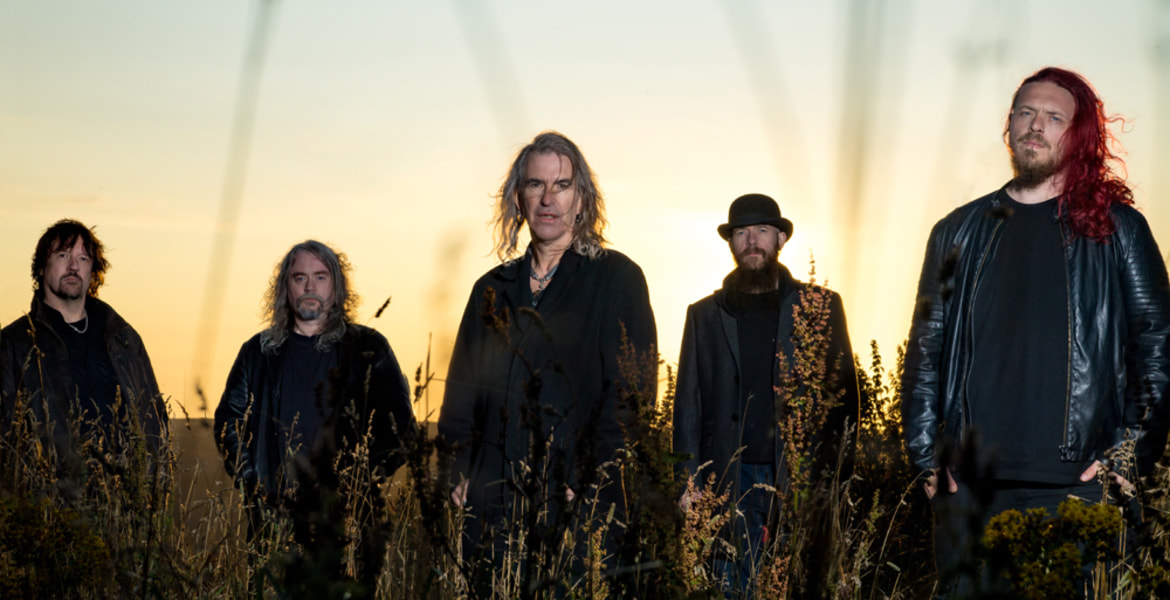 Verlegt auf den 17.07.2022
Tickets für
NEW MODEL ARMY

The stripped-back punk rock show 18.07.21 in Berlin, SO36
Tickets zu NEW MODEL ARMY
Berlin
---
Informationen
In Anbetracht der aktuellen Situationen haben wir uns alle entschieden die Veranstaltung auf 17.07.2022 zu verschieben, die Eintrittskarten behalten ihre Gültigkeit für den entsprechenden Tag.
In view of the current situation, we have all decided to postpone the event to July 17th 2022, the tickets remain valid for that day.
Die 1980 in Bradford gegründeten Anfänge von New Model Army waren von Northern Soul, Punk Rock und der aufrührerischen Atmosphäre der Zeit inspiriert. Seitdem haben sie eine lange, kreative und ereignisreiche Reise hinter sich. Sie hatten massiven Einfluss auf "Post-Punk", "Folk-Rock", "Polit-Rock", "Goth", "Metal" und alle Arten von musikalischen Subkulturen, aber sie weigerten sich standhaft, einem Club oder Stil anzugehören.
Ohne ein bestimmtes "Genre" -Publikum und noch keinen massiven weltweiten Hit, verkaufen New Model Army immer noch Alben in Millionenhöhe, ziehen einige der größten Produzenten der Welt an (Glyn Johns, Tom Dowd, Andy Wallace, Bob Clearmountain, Joe Barresi) und haben eine fast religiöse Hingabe unter ihren Fans aufgebaut.
Schon früh begriffen sie, dass das Internet die Musikindustrie revolutionieren wird und beschlossen Mitte der 1990er Jahre ab sofort alle Aspekte ihrer Produktionen unabhängig und selbst zu kontrollieren. Daher waren sie perfekt aufgestellt, um den Veränderungen in der Industrie stand zuhalten, und haben die meisten ihrer Altersgenossen überdauert. Es gibt nur wenige Bands in der Position von NMA, die in der Lage sind, aufzunehmen und zu veröffentlichen, was sie wollen, wann sie möchten und dabei eine weltweite Anhängerschaft zu bewahren, ohne dabei einen einzigen künstlerischen oder kommerziellen Kompromiss eingehen zu müssen.
In den letzten Jahren hat sich auch das kritische und kommerzielle Vermögen der Band wieder erholt. Die Alben "Between Dog and Wolf" und "Between Wine and Blood" (2013/14) und "Winter" (2016) haben die Band in die Mainstream-Charts zurückversetzt und ihr Konzertpublikum erneut gesteigert. 2019 wird das brandneue Album "From Here" erscheinen, welches auf der kleinen norwegischen Insel Giske vor dem Hintergrund von Meer, Bergen und den aktuellen Weltereignissen aufgenommen wurde.
Ursprünglich zu Dritt, besteht die fünfköpfige Band aktuell aus Justin Sullivan (Hauptgesang und Gitarre), Michael Dean (Schlagzeug), Dean White (Keyboard und Gitarre), Marshall Gill (Gitarre) und Ceri Monger (Bass).
Dies ist eine bemerkenswerte Band – so hungrig und fokussiert wie immer, mit einem ständig neuen Publikum und unersättlichem
kreativem Ehrgeiz.