30.09.21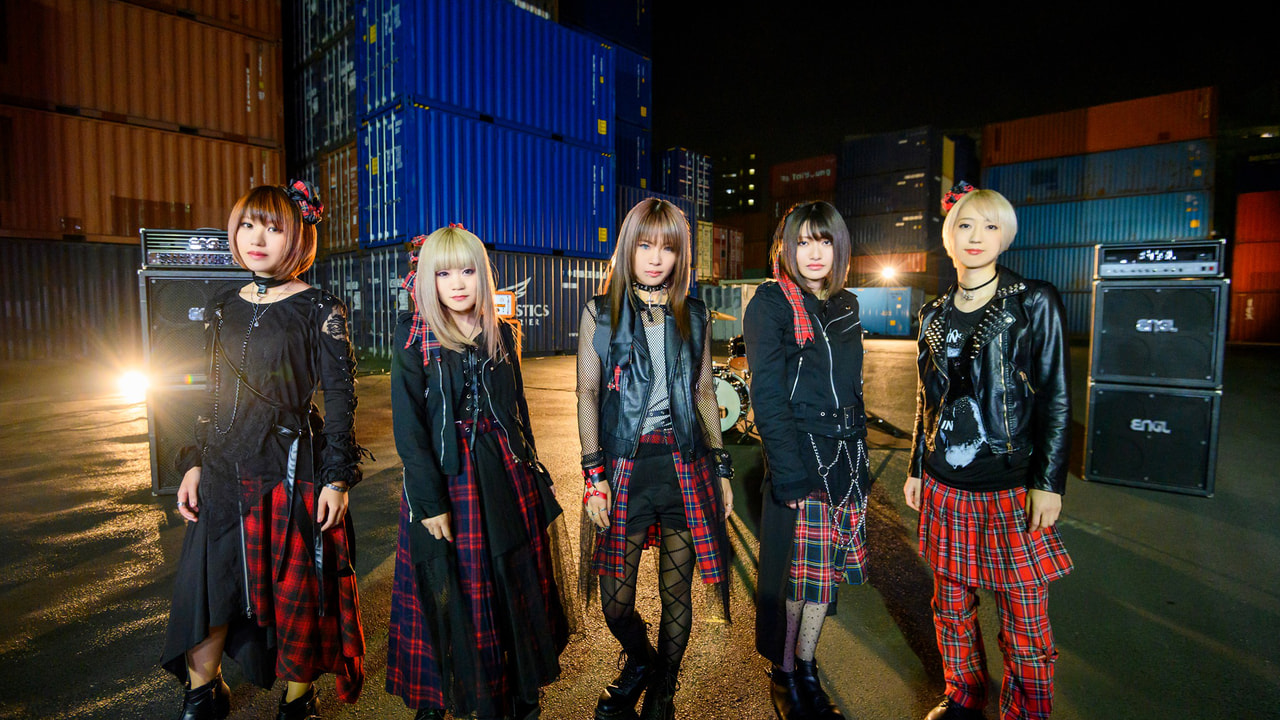 Konzert
Tickets für
BRIDEAR

Into The Dark Forever UK/EU Tour 2021 30.09.21 in Berlin, SO36
Tickets zu BRIDEAR
Berlin
---
Informationen
EINLASS NUR MIT EINER BESCHEINIGUNG ÜBER EINEN NEGATIVEN COVID-19 SCHNELLTEST (NICHT ÄLTER ALS 24 STUNDEN). VOLLSTÄNDIG GEIMPFTE UND GENESENE BRAUCHEN BEI NACHWEIS KEINEN NEGATIVEN TEST. ABSEITS DES EIGENEN SITZPLATZES IST DAS TRAGEN EINER FFP2 ODER MEDIZINISCHEN MASKE VERPFLICHTEND. AM PLATZ KANN DIESE ABGENOMMEN WERDEN.
ADMISSION ONLY WITH A CERTIFICATE OF A NEGATIVE COVID-19 RAPID TEST (NOT OLDER THAN 24 HOURS). DOUBLE VACCINATED AND RECOVERED PERSONS DO NOT NEED A NEGATIVE TEST IF THEY CAN PROVE IT. OUTSIDE OF YOUR OWN SEAT YOU HAVE TO WEAR A MEDICAL OR FFP2 MASK.
FREIE PLATZWAHL!
BRIDEAR(JAPAN)- INTO THE DARK FOREVER UK/EU TOUR 2021
VIP ENTITLES THE TICKET HOLDER TO:
⚡ ADMISSION TO THE SHOW
⚡ MEET AND GREET WITH BAND (COVID-COMPLIANT)
⚡ SIGNED 10X8 GLOSSY PHOTO (SUPPLIED BY BAND). DUE TO COVID, THESE MAY BE PRE-SIGNED.
⚡ VIP LAMINATE
⚡ PRIORITY MERCHANDISE ACCESS
⚡ PERMISSION TO REMAIN IN VENUE, TO ENSURE PREFERRED POSITION
••••••••••••••••••••••••••••••••
BRIDEAR(JAPAN) - HTTPS://YOUTU.BE/LQIDQUDG_DQ
JAPANESE METAL BAND BRIDEAR HAVE ANNOUNCED THEIR 'INTO THE DARK FOREVER' TOUR, TAKING PLACE IN SEPTEMBER AND OCTOBER THIS YEAR. THE TOUR SEES THEM TRAVEL ACROSS EUROPE BEFORE FINISHING THE TOUR WITH FOUR DATES IN THE UK, THEIR FIRST SINCE 2019. TICKETS ARE AVAILABLE HERE.
THE TOUR WILL FOLLOW THE RELEASE OF THEIR UPCOMING DEBUT INTERNATIONAL ALBUM RELEASE BLOODY BRIDE, OUT MAY 7TH VIA SETSUZOKU RECORDS. PRE ORDER THE ALBUM HERE.
THE TOUR ANNOUNCEMENT FOLLOWS THE RELEASE OF THE ALBUM'S FIERY TITLE TRACK AND 'DAYBREAK', BOTH OF WHICH ACT AS AN INSATIABLY CATCHY INTRODUCTION TO THEIR UPCOMING INTERNATIONAL DEBUT ALBUM BLOODY BRIDE. YOU CAN WATCH THE BAND PERFORM 'DAYBREAK' IN THE OFFICIAL MUSIC VIDEO HERE. AND ALL PRE-ORDERS OF THE ALBUM COME WITH INSTANT DOWNLOADS OF BOTH TRACKS – 'DAYBREAK' AND 'BLOODY BRIDE'.
FORMED IN FUKUOKA, JAPAN IN 2012, BRIDEAR ARE ONE OF JAPAN'S PREMIER HEAVY METAL BANDS AND ARE SETTING THEIR SIGHTS ON THE GLOBAL STAGE. WITH DIVERSE INFLUENCES FROM GERMAN METAL LEGENDS HELLOWEEN TO BRITISH PROG-POP PIONEERS MUSE, THE ALL-FEMALE QUINTET COMBINE ELEMENTS OF POWER METAL, PROGRESSIVE ROCK, AND THE MELODIC HOOKS OF J-POP TO CREATE A SOUND UNLIKE ANY OF THEIR RIVALS FROM THE LAND OF THE RISING SUN.
BRIDEAR RELEASED THEIR FIRST EP OVERTURN THE DOOM IN 2012, AND FOLLOWED UP WITH THEIR HIT SINGLE 'LIGHT IN THE DARK'. THEY HAVE BEEN PERFORMING ACROSS JAPAN EVER SINCE WHERE THEY HAVE DEVELOPED A DEDICATED FOLLOWING. INTERNATIONAL AUDIENCES SOON DISCOVERED THE VIDEO ONLINE CREATING A MASSIVE BUZZ AND EVER-EXPANDING GLOBAL HARD ROCK/METAL AUDIENCE.
FOLLOWING THE 2016 RELEASE OF THEIR FIRST FULL-LENGTH JAPANESE ALBUM BARYTE, THE GROUP CONTINUED TO PERFORM ACROSS THEIR HOME COUNTRY GAINING A REPUTATION FOR EXCELLENT MUSICIANSHIP AND ENGAGING LIVE PERFORMANCES. IN 2017, BRIDEAR PERFORMED IN EUROPE FOR THE FIRST TIME AND APPEARED AT MAJOR CONVENTIONS SUCH AS MONDOCON IN BUDAPEST, HUNGRY AND MADE IN ASIA IN BRUSSELS, BELGIUM SUPPORTING THEIR EP HELIX.
HAVING NOW PERFORMED IN 11 COUNTRIES, BRIDEAR HAVE BUILT A PASSIONATE FAN BASE IN THE WEST WHILE BECOMING A MAJOR LABEL ACT IN JAPAN FOR THEIR 2019 ALBUM EXPOSE YOUR EMOTIONS.
IN OCTOBER 2019, BRIDEAR PERFORMED IN LONDON AT METAL MATSURI, THE FIRST ALL J-METAL FESTIVAL OUTSIDE OF JAPAN, WITH A STUNNING SET WINNING MORE INTERNATIONAL FANS AND PRAISE FOR THEIR MEMORABLE PERFORMANCE.