09.12.21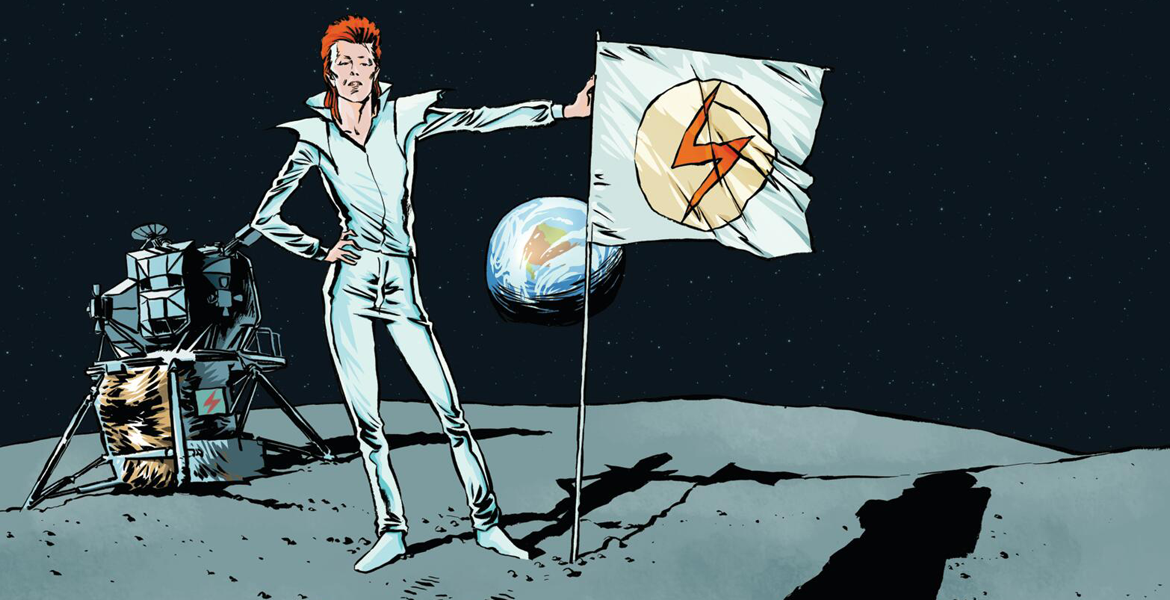 Konzert
Tickets für
REINHARD KLEIST: STARMAN

David Bowie's Ziggy Stardust Years 09.12.21 in Berlin, SO36
Tickets zu REINHARD KLEIST: STARMAN
Berlin
---
Informationen
ACHTUNG 2G+ EINLASS NUR MIT EINEM GÜLTIGEN DIGITAL VERIFIZIERBAREN IMPFZERTIFIKAT ODER NACHWEIS DER GENESUNG, IN KOMBINATION MIT EUREM PERSONALAUSWEIS UND EINEM TAGESAKTUELLEN, ZERTIFIZIERTEN SCHNELLTEST. AM SCHNELLSTEN GEHT ES BEIM EINLASS, WENN IHR AUCH DEN TEST IN EINER DER GÄNGIGEN APPS HINTERLEGT, SO DASS WIR NUR DEN QR CODE SCANNEN MÜSSEN.
ATTENTION 2G + ADMISSION ONLY WITH A VALID DIGITALLY VERIFIABLE VACCINATION CERTIFICATE OR PROOF OF RECOVERY, IN COMBINATION WITH YOUR IDENTITY CARD AND A DAILY, CERTIFIED RAPID TEST. THE FASTEST WAY TO GET IN IS IF YOU ALSO SAVE THE TEST IN ONE OF THE POPULAR APPS SO THAT WE ONLY HAVE TO SCAN THE QR CODE.
**********************************************************************

Coronabedingt findet dieses Konzert bestuhlt statt, es darf leider nicht getanzt werden. Wir bitten alle darum ihre Maske zu tragen, nur am Platz kann diese abgenommen werden.
Glamouröse Kostüme, exzentrisches Auftreten, provokantes Spiel mit sexueller Identität: Mit der schrillen Kunstfigur Ziggy Stardust erfindet sich der englische Musiker David Bowie Anfang der 1970er neu und wird zum Rock'n'Roll-Messias. In "Starman" erzählt der Berliner Comickünstler Reinhard Kleist – elegant und treffsicher gezeichnet und kraftvoll koloriert – wie David Bowie immer rasanter selbst zum egozentrischen Rockstar wird, der an seinem ausschweifenden Lebensstil zu scheitern droht. Gemeinsam mit The Good Sons feiert Reinhard Kleist die Premiere seines neuen Comics im SO36. Zur Musik der Band zeichnet Kleist live und liefert so auf der großen Leinwand die Bilder für die Bowie-Songs nicht nur aus der Stardust-Ära. Im Anschluss werden die live entstandenen Zeichnungen zu Gunsten von Sea Watch e.V. versteigert und Reinhard Kleist signiert seine Bücher.

Moderiert wird der Abend von Gesa Ufer.

Eine Veranstaltung vom SO36 in Kooperation mit dem Carlsen Verlag und Modern Graphics
gefordert durch den Sonderfond des Bundes für Kultur.