30.11.21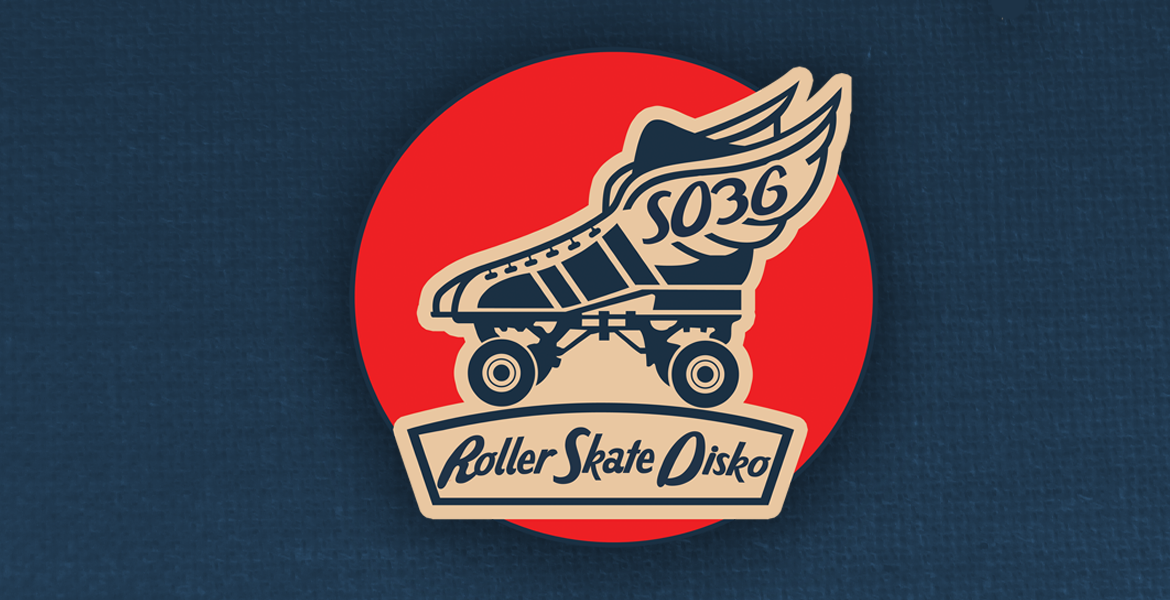 Party
Tickets für
ROLLERDISKO

Steppen kann der Bär überall - bei uns rollt er wieder! 30.11.21 in Berlin, SO36
Tickets zu ROLLERDISKO
Berlin
---
Informationen
ACHTUNG 2G+ EINLASS NUR MIT EINEM GÜLTIGEN DIGITAL VERIFIZIERBAREN IMPFZERTIFIKAT ODER NACHWEIS DER GENESUNG, IN KOMBINATION MIT EUREM PERSONALAUSWEIS UND EINEM TAGESAKTUELLEN, ZERTIFIZIERTEN SCHNELLTEST. AM SCHNELLSTEN GEHT ES BEIM EINLASS, WENN IHR AUCH DEN TEST IN EINER DER GÄNGIGEN APPS HINTERLEGT, SO DASS WIR NUR DEN QR CODE SCANNEN MÜSSEN.
ATTENTION 2G + ADMISSION ONLY WITH A VALID DIGITALLY VERIFIABLE VACCINATION CERTIFICATE OR PROOF OF RECOVERY, IN COMBINATION WITH YOUR IDENTITY CARD AND A DAILY, CERTIFIED RAPID TEST. THE FASTEST WAY TO GET IN IS IF YOU ALSO SAVE THE TEST IN ONE OF THE POPULAR APPS SO THAT WE ONLY HAVE TO SCAN THE QR CODE.
---
+++++ English version see below +++++
ROLLERDISKO!
Einlass ab 19:00
Roller Dance Lessons ab 20:30
Party ab 21:00
Line up: Rollers HiFi
Steppen kann der Bär überall - bei uns rollt er wieder!
Das SO36 lässt die Tradition der Rollerdisko wieder aufleben, diesmal mit neuem Konzept:
Jeden dritten Montag im Monat findet ab sofort ein entspanntes After-Work-Rollen statt. Bei Funk, Hip-Hop und Rollerboogie können Rollschuh-Cracks und -Neulinge auf dem altehrwürdigen Parkett des SO36 lässig ihre Runden drehen und den Wochenbeginn sportlich ausklingen lassen.
Und für all jene, die sich auf 8 Rollen (noch) nicht fühlen wie John Travolta: Bei der Neuauflage der Party steht zu Beginn des Abends auch ein kleiner Rollschuh-Tanzkurs auf dem Programm.
Die Türen öffnen Frühaufsteher_innen-freundlich bereits um 19:00 Uhr.
After Work ROLLERDISKO SO36
Abendkasse: 6 €
Rollschuh-Verleih 2 € pro 1/2 Stunde (gegen Personalausweis o.ä.) - der Leih-Schuh-Vorrat ist begrenzt, wir stocken aber immer wieder auf
Tanzkurs ist gratis
Wir freuen uns auf euch!
++++++++++++++++++++++++++++
ROLLER SKATE DISCO!
doors open 7:00pm
beginners' lesson 8:30pm
party 9:00pm
line up: Rollers HiFi
Keep rollin', rollin', rollin' …
Reviving the old-school roller skate disco - with a new concept: Once a month, every 3rd Monday, the legendary punk/rock club SO36 opens its doors for a relaxed after work roller skate disco night. With DJs playing some nice Funk, Hip-Hop and Roller Boogie music, skating pros and rookies can go round and round or try some dancing tricks. And for those who don't quite feel like John Travolta on wheels (yet): Every roller skate disco night starts with a beginners' lesson.
As a weekday party, doors open early-bird friendly at 7, so getting up early is no excuse!
after work roller skate disco
evening box: 6 € (course is included)
skate rental: 2 € per 1/2hour (w/ ID deposit) - our stocks of shoes are limited; we're constantly increasing them, but you're welcome to bring your own.
Come by and have a try!