10.12.21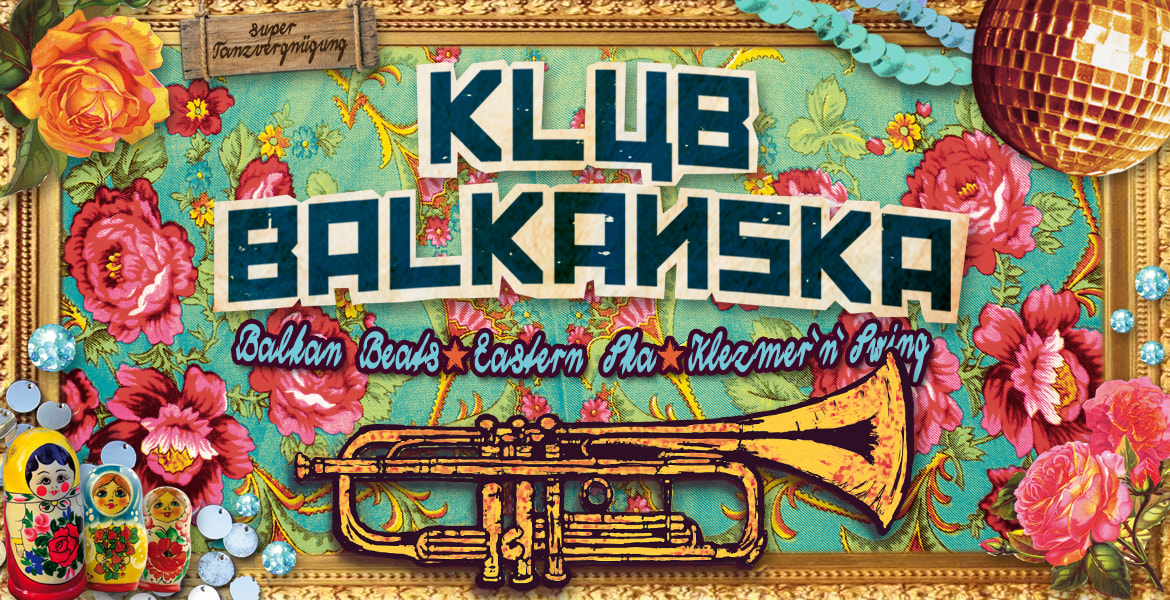 Party
Tickets für
KLUB BALKANSKA

Drehwurm-Garantie auf der Tanzfläche 10.12.21 in Berlin, SO36
Tickets zu KLUB BALKANSKA
Berlin
---
Informationen
ACHTUNG 2G+ EINLASS NUR MIT EINEM GÜLTIGEN DIGITAL VERIFIZIERBAREN IMPFZERTIFIKAT ODER NACHWEIS DER GENESUNG, IN KOMBINATION MIT EUREM PERSONALAUSWEIS UND EINEM TAGESAKTUELLEN, ZERTIFIZIERTEN SCHNELLTEST. AM SCHNELLSTEN GEHT ES BEIM EINLASS, WENN IHR AUCH DEN TEST IN EINER DER GÄNGIGEN APPS HINTERLEGT, SO DASS WIR NUR DEN QR CODE SCANNEN MÜSSEN.
ATTENTION 2G + ADMISSION ONLY WITH A VALID DIGITALLY VERIFIABLE VACCINATION CERTIFICATE OR PROOF OF RECOVERY, IN COMBINATION WITH YOUR IDENTITY CARD AND A DAILY, CERTIFIED RAPID TEST. THE FASTEST WAY TO GET IN IS IF YOU ALSO SAVE THE TEST IN ONE OF THE POPULAR APPS SO THAT WE ONLY HAVE TO SCAN THE QR CODE.
***************************************************************
Winter is coming. Aber bei uns geht euch die innere Sonne auf, denn Klub Balkanska ist wieder am Start. Und damit Hitze auf der Tanzfläche, Wodka in der Hand und Arme in der Luft. Und alle so - Bella Ciao my Companjera, wir danzn in der Disko Partizani im B-Style zu Kibori und Kažu unsere Vodka Revolution. Ihr dürft schwitzen und euren Kolo drehen zu alten und neuen Hits von Shantel, Goran Bregovic, Leningrad und Gogol Bordello über Polkageist, Rotfront, Dubioza Kolektiv, Fanfare Ciocarlia bis Severina und Mahala Rai Banda und vielen anderen mehr.

DJs: Piroska (Klub Balkanska Leipzig) / Karacho Rabaukin (Klub Balkanska / F-hain Calling)
Wir freuen uns auf euch!
FACEBOOK-SPECIAL 2.0
Sagt bei dem Facebook-Event zu und ihr kommt zwischen 23 und 0 Uhr für 5 € statt 8 € rein!!!
Einlass: 23:00 Uhr
Eintritt: 8 € (5€ zwischen 23-0 Uhr, und nur mit Facebook-Zusage! Gilt nicht bei VVK-Tickets)