02.12.21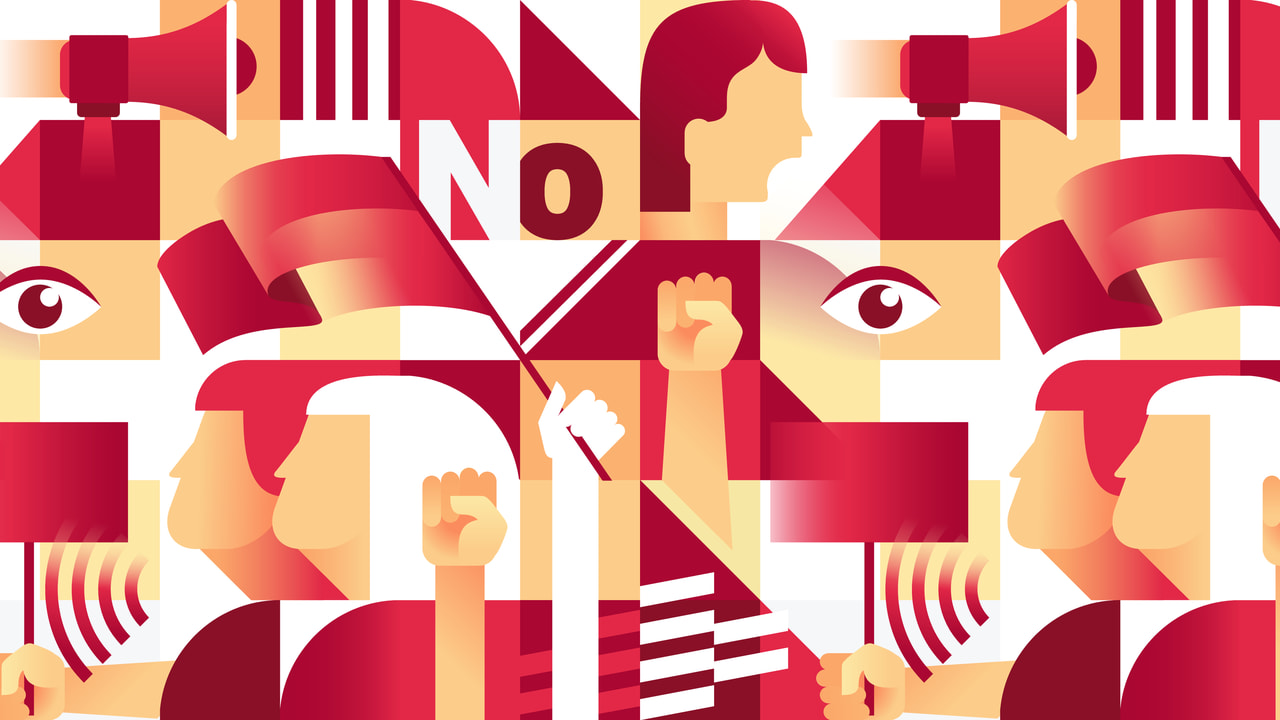 Event
Tickets für
PANELDISKUSSION

»Working through Conflict, Awareness and Empowerment in the Arts and Culture« 02.12.21 in Berlin, SO36
Tickets zu PANELDISKUSSION
Berlin
---
Informationen
[German version below]

Panel »Working through Conflict, Awareness and Empowerment in the Arts and Culture« + Livstream via www.ngbk.de
with D'Andrade, Valerie Karima Djurhuus, Naledi Maskia Mmoledi

Moderated by Ahmed Isam Aldin, Kathy-Ann Tan

Limited seats at SO36, with registration at anmeldung[at]ngbk.de
A 2G proof is required.
The event will be held in English, with German simultaneous translation.

This panel discussion will address the structural challenges that BIPoC* and (post-)migrant artists face while negotiating the terrain of white-led artistic and cultural institutions in Berlin. What legal recourse do these artists have to protect themselves, and what are institutions doing to sustainably practice anti-discrimination in the arts and culture? How can institutions who claim to be antiracist and yet uphold the myth of neutrality be held accountable for the kinds of imbalances in power relations they reproduce? How can potential strategies for conflict mediation be developed within these spaces?
With regard to empowerment work in the arts, (how) can inter-community solidarity be practiced and support the work of underrepresented and marginalised artists while remaining attentive to intra-community differences? These issues will be discussed by five panelists who will share their artistic and cultural practice as well as their experience in political activism and community work.

D'Andrade is a non-binary musician, poet and author, whose conceptual approach is oriented around Afrofuturism and decolonial theory, as well as the development of investigative works and new and counter-narratives by means of sound design, coding, archives and encounters. D'Andrade's research began with the Uncultivating Classes project, developed at the Federal University of Rio de Janeiro, which created a self-organised student movement to think through new approaches for queer BIPoC* in an academic context. D'Andrade also co-curated the interdisciplinary festival Jardim Suspenso in Brazil, and created the solo project Noise Vivarium, which is based on open workshops, sound experiments, decoloniality and nature, in 2020. The works were exhibited internationally and in Berlin, including at the Sophiensaele, feldfünf, and the nGbk.

Valerie Karima Djurhuus is a founder and trainer at Loom e.V. and an anti-discrimination consultant at LesMigras as well as a freelance mediator and diversity trainer. As a queer Muslima, she* dedicates her work to creating more visibility for identities that should be part of the norm.
Valerie studied Middle Eastern studies and management and has been working with managing cultural educational projects for the last few years in Berlin. She* creates projects that further narratives from her communities and also does so through writing and teaching, managing ongoing projects and cooperating with partners on community building, at the intersections of anti-Muslim racism and gender.

Naledi Maskia Mmoledi is a cofounder and current representative of the BIPoC Students Union at the Freie Universität. She works as an anti-discrimination trainer with Loom e.V and as a student counsellor for BIPoC students at the university.

Moderators:
Ahmed Isam Aldin is an artist and designer. His work deals with topics of immigration and psychology, as well as processes of revolution and anti-colonial cartography.

Kathy-Ann Tan is a Berlin-based curator, writer and independent scholar of the visual arts and performance, postcolonial and decolonial theory, critical diversity studies and gender/queer studies. She is the initiator of the Decolonial Art Archives project, which aims to collaboratively build an online and offline forum for artists and curators to develop ways of interrogating colonial narratives through art and culture. As a former full-time academic, she has extensive experience in teaching, research, publishing and public speaking.

Organiser:
Dachil Sado is a visual and performance artist currently focusing on questions of reproduction and replication mechanisms, in particular immaterial embodiments of objects and entities overwhelmed with information. Since April, he is a direct (elected) representative of the nGbK's coordination committee.


//////de//////


»Working through Conflict, Awareness and Empowerment in the Arts and Culture« + Livstream via www.ngbk.de
mit D'Andrade, Valerie Karima Djurhuus, Naledi Maskia Mmoledi

Moderation: Ahmed Isam Aldin, Kathy-Ann Tan

Begrenzte Plätze vor Ort, mit Anmeldung unter anmeldung[at]ngbk.de
Es ist ein verifizierter 2G-Nachweis erforderlich.
Die Veranstaltung findet in englischer Sprache mit deutscher Simultanübersetzung statt.

Die Podiumsdiskussion befasst sich mit den strukturellen Herausforderungen, denen BIPoC* und (post-)migrantische Künstler_innen gegenüberstehen, wenn sie die Berliner Kunst- und Kulturlandschaft mit ihren von weißen Personen geleiteten Institutionen betreten. Welche rechtlichen Möglichkeiten haben diese Künstler_innen, um sich zu schützen? Was tun Institutionen, um Antidiskriminierung in Kunst und Kultur als nachhaltige Praxis zu etablieren? Wie können Institutionen, die den Anspruch erheben, antirassistisch zu sein und die dennoch den Mythos der Neutralität aufrechterhalten, für die von ihnen reproduzierten ungleichen Machtverhältnissen zur Verantwortung gezogen werden? Wie lassen sich innerhalb dieser Einrichtungen Strategien zur Konfliktvermittlung entwickeln?
Wie kann im Hinblick auf Empowerment-Arbeit inter—Community Solidarität innerhalb der Kunst praktiziert und die Arbeit von unterrepräsentierten und marginalisierten Künstler_innen unterstützt werden, ohne bestehende Unterschiede zwischen den Beteiligten zu nivellieren? Diese Fragen werden von fünf Podiumsteilnehmer_innen erörtert, die über ihre künstlerische und kulturelle Praxis sowie über ihre Erfahrungen mit politischem Aktivismus und der Arbeit in ihren Communities berichten.

D'Andrade ist nicht-binärer Musiker*, Dichter* und Autor*, dessen konzeptioneller Ansatz sich auf Afro-Futurismus und dekoloniale Theorie, sowie auf die Entwicklung investigativer Arbeiten, Neue- und Gegenerzählungen mittels Sound-Design, Codierung, Archive und Begegnungen orientiert. D'Andrades Arbeitsforschung begann mit dem Projekt »Uncultivating Classes«, das an der Universität von Rio de Janeiro entwickelt wurde und eine selbstorganisierte Student_innenbewegung hervorbrachte, um neue Ansätze für Queer BPoCs im akademischen Kontext zu denken. Zudem hat D'Andrade das interdisziplinäre Festival Jardim Suspenso in Brasilien mitkuratiert und 2020 das Soloprojekt »Noise Vivarium« gegründet, das auf offenen Workshops mit Klangexperimenten, Dekolonialität und Natur basiert. Die Arbeiten wurden an internationalen Orten sowie in Berlin, u.a. in den Sophiensälen, im feldfünf und in der nGbK ausgestellt.

Valerie Karima Djurhuus ist Gründerin und Geschäftsführerin bei Loom e.V., Antidiskriminierungsberaterin bei LesMigras sowie freiberufliche Mediatorin und Diversity-Trainerin. Als queere Muslima widmet sie* sich der besseren Sichtbarkeit solcher Identitäten, die eigentlich Teil der Norm sein müssten.
Valerie studierte Middle-Eastern Studies und Management und organisiert seit einigen Jahren kulturelle Weiterbildungsprojekte in Berlin. Sie* konzipiert und begleitet Projekte, die Narrative ihrer eigenen Communities ins Zentrum stellen, und tut dies auch durch Schreiben und Unterrichten, und durch den Einbezug von Partner_innen beim Community-Building. Ihre Arbeit konzentriert sich auf die Überschneidungen von antimuslimischem Rassismus und Geschlechterfragen.

Naledi Maskia Mmoledi ist Mitbegründerin und derzeitige Vertreterin des AStA-Referats für Schwarze Studierende und Studierende of Color an der Freien Universität Berlin. Sie arbeitet als Ausbilderin für Antidiskriminierung bei Loom e.V. sowie als studentische Beraterin für BIPoC-Studierende an der Universität.

Moderation:
Ahmed Isam Aldin ist Künstler und Designer. Seine Arbeit befasst sich mit Themen wie Immigration und Psychologie sowie mit revolutionären Vorgängen und antikolonialer Kartografie.

Kathy-Ann Tan lebt in Berlin, ist Kuratorin und Autorin und forscht zu bildender Kunst und Performance, postkolonialer und dekolonialer Theorie, kritischen Diversitätsstudien und Gender/Queer Studies. Sie ist Initiatorin des Projekts decolonialartarchives.com, das kollektiv ein Online- und Offline-Forum für Künstler_innen und Kurator_innen aufbaut, um Möglichkeiten der Hinterfragung kolonialer Narrative durch Kunst und Kultur zu entwickeln. Als ehemals hauptberufliche Akademikerin verfügt sie über eine umfangreiche Erfahrung in Lehre, Forschung, Publikation und Vortrag.

Veranstalter_in:
Dachil Sado ist bildender Künstler und Performancekünstler. Aktuell beschäftigt er sich mit Fragen rund um Reproduktions- und Vervielfältigungsmechanismen, insbesondere mit immateriellen Verkörperungen von Objekten und Entitäten, die mit Informationen überflutet werden. Seit April ist er ein direkter (gewählter) Vertreter des Koordinierungsausschusses der nGbK.



******************************************************************************************
ACHTUNG 2G+ EINLASS NUR MIT EINEM GÜLTIGEN DIGITAL VERIFIZIERBAREN IMPFZERTIFIKAT ODER NACHWEIS DER GENESUNG, IN KOMBINATION MIT EUREM PERSONALAUSWEIS UND EINEM TAGESAKTUELLEN, ZERTIFIZIERTEN SCHNELLTEST. AM SCHNELLSTEN GEHT ES BEIM EINLASS, WENN IHR AUCH DEN TEST IN EINER DER GÄNGIGEN APPS HINTERLEGT, SO DASS WIR NUR DEN QR CODE SCANNEN MÜSSEN.
ATTENTION 2G + ADMISSION ONLY WITH A VALID DIGITALLY VERIFIABLE VACCINATION CERTIFICATE OR PROOF OF RECOVERY, IN COMBINATION WITH YOUR IDENTITY CARD AND A DAILY, CERTIFIED RAPID TEST. THE FASTEST WAY TO GET IN IS IF YOU ALSO SAVE THE TEST IN ONE OF THE POPULAR APPS SO THAT WE ONLY HAVE TO SCAN THE QR CODE.