15.05.22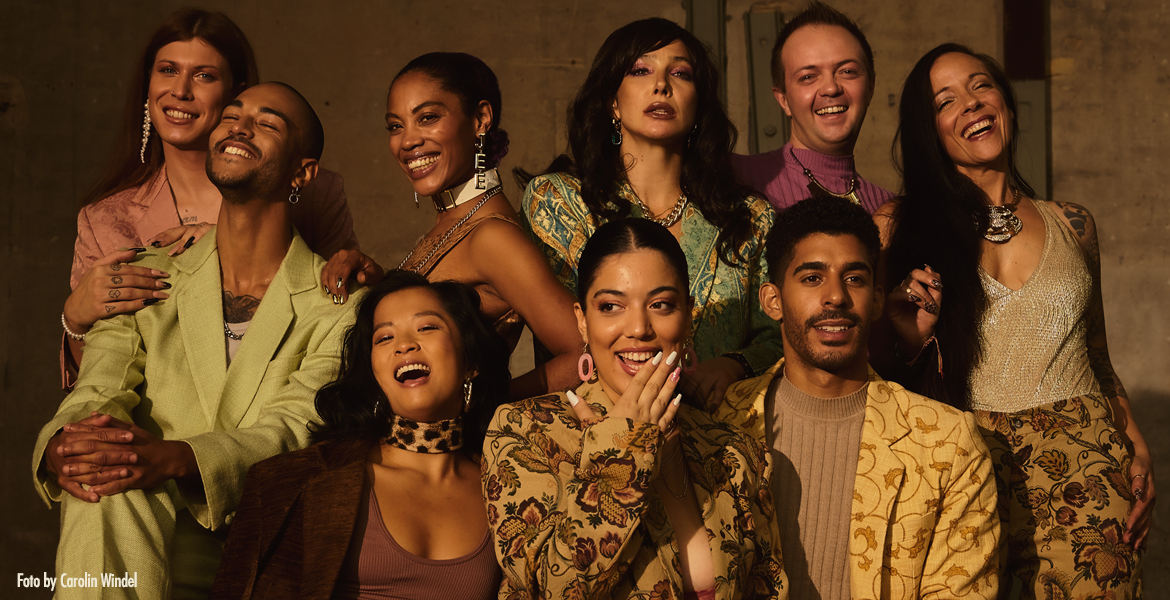 Voguing Event
Tickets für
SUNDAY BALLROOM JAM

Workshop - Mini Kiki - After Jam 15.05.22 in Berlin, SO36
Tickets – SUNDAY BALLROOM JAM
Berlin
---
Informationen
SUNDAY BALLROOM JAM - präsentient von House of Saint Laurent

Das SO36 und das House of Saint Laurent laden zum Sunday Ballroom Jam ein. Das House of Saint Laurent bringt Voguing und Ballroom Culture in das SO36. Unsere "Jam" fängt mit einem Runway Workshop von Mother Leo Saint Laurent an, vorbereitend auf den Casual Kiki Ball und die After Jam. Der Casual Mini Kiki Ball richtet sich vor allem an Neueinsteiger in Ballroom, sowie auch an Jugendliche ab 14 Jahren.
PROGRAM

13³° Einlass
14°° Runway Workshop mit Mother Leo Saint Laurent
15³° Einlass für alle + Warm Up Session
16°° Casual Kiki Ball
20°° After Party
22°° Ende

CASUAL KIKI BALL

Theme - Casual is Key
Serve the Runway and your category in a casual outfit of your choosing - just as long as you feel comfortable and ready to slay!
CATEGORIES:
Virgin/Beginners Runway:
All American OTA
European OTA



Virgin / Beginners Performance:
Old Way OTA
New Way OTA
Vogue Fem OTA


Tag Team Runway: one All American & European

Runway with a Twist OTA

Face with a Prop OTA

Performance on Dancehall beats (open to old way, new way, fem)

Best Dressed in a Pyjama or Tracksuit