25.04.23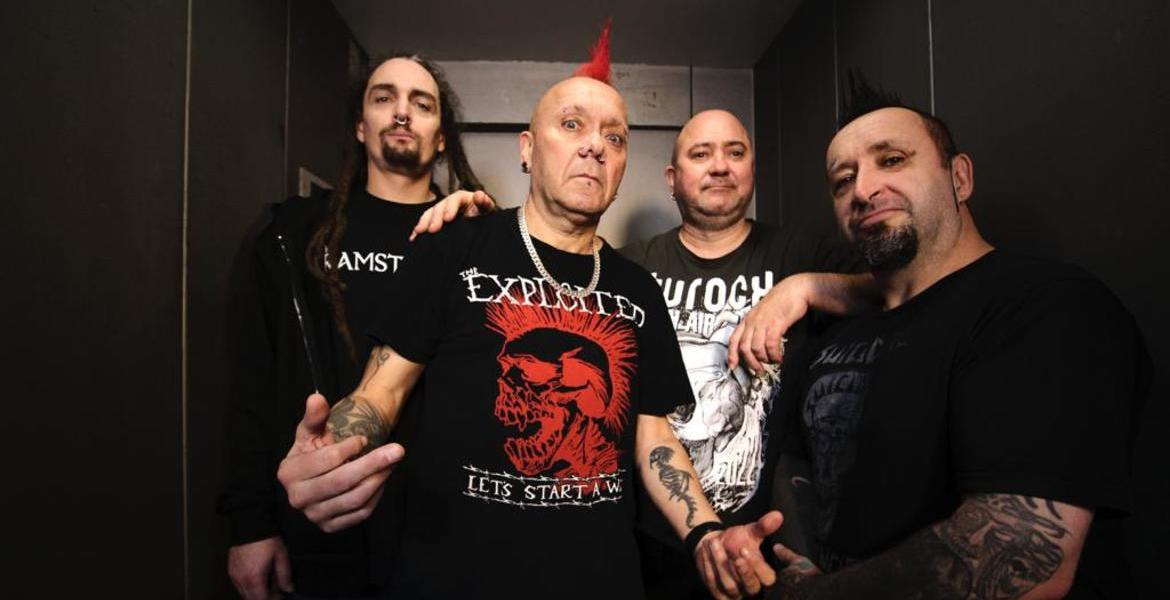 Konzert
Tickets für
THE EXPLOITED

Special Guest: Toxoplasma 25.04.23 in Berlin, SO36
Tickets – THE EXPLOITED
Berlin
---
Informationen
"Punk's Not Dead". Was 1981 das Debütalbum von The Exploited war, gilt auch im Jahr 2023 noch ungebrochen. Hier bekommt die Hörerschaft mit der neuen Tour nach wie vor Punk Rock, wie er sein muss: dreckig, roh und mit der Menge Arschtritt!

The Exploited sind neben GBH und Discharge wohl eine der wichtigsten Punkbands, die jemals den Erdball betreten haben. Mit provokanten Sing-along-Hymnen wie "Fuck the USA" und den treibenden Punk-Rock-Brettern "Chaos is my Life" und "Don't Blame Me" haben sich die Schotten unsterblich gemacht.

1980 war es soweit: Shouter Wattie Buchan, Gitarrist Big John Duncan, Drummer Dru Stix und Bassist Gary McCormack rauften sich zusammen, um gemeinsam ihrem angestauten Frust musikalischen Ausdruck zu verleihen. The Exploited erblickten das Licht der Welt und es war gut so. Seitdem bereicherten die Jungs ihre Hörerschaft mit straighten Punk-Rock-Alben wie "Beat the Bastards", "The Massacre" und "Fuck the System". Markenzeichen der Band sind dabei bis heute die knackige Attitüde der Band sowie der dreckig-unpollierte Sound, für den sie ihre Fans lieben.

Bei einem Konzert von The Exploited bleibt garantiert kein T-Shirt unverschwitzt. Was hier geboten wird, ist die unbändige Energie einer Band, die noch lange nicht zum alten Eisen gehört. Jetzt Tickets sichern!