25.02.23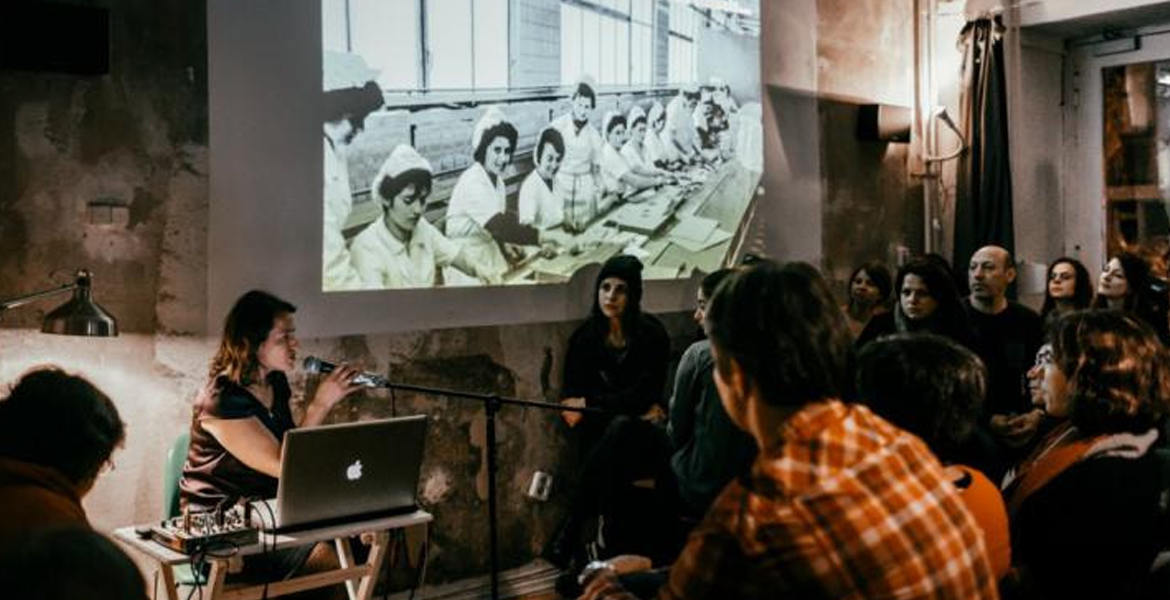 Lesung
Tickets für
DAUGHTERS AND SONS OF GASTARBEITERS

Lesung mit dem Literaturkollektiv "Daughters and Sons of Gastarbeiters" 25.02.23 in Berlin, SO36
Tickets – DAUGHTERS AND SONS OF GASTARBEITERS
Berlin
---
Informationen
Sie folgten ihren Eltern aus den Dörfern Anatoliens, Südeuropas, des Balkans nach Deutschland oder kamen in einem Arbeiterviertel der Bundesrepublik zur Welt. Ihre Väter und Mütter sollten in Deutschland als "Gastarbeiter" den Wirtschaftsaufschwung beflügeln. Ihr Kapitel ist ein wichtiger Teil der deutschen Nachkriegsgeschichte. Höchste Zeit, ihren Erinnerungen ein Forum zu bieten!


Die Autorinnen und Autoren unterschiedlicher Herkunft bieten in künstlerisch-performativer Form autobiografische Geschichten aus ihrer Familiengeschichte dar. Dabei werden die Erzählungen von Bildprojektionen aus dem Familienalbum, Bühnenbild, Film und Musik begleitet und eröffnen einen Diskurs über das Selbstverständnis und die Relevanz der Einwanderer in der deutschen Gesellschaft.

In einer Zeit, in der in öffentlichen Debatten ethnische und religiöse Hintergründe eine immer größere Rolle spielen, erscheint es umso wichtiger, den Blick auf die konkrete Lebenswirklichkeit von Menschen mit Migrationserfahrung zu richten, um gängige Überfremdungsrhetoriken ins Leere laufen zu lassen.


Die erzählten Geschichten sollen einerseits einen Beitrag zur Erinnerungskultur in Deutschland leisten und damit das Selbstverständnis der Einwanderer in der deutschen Gesellschaft festigen. Andererseits sollen sie andere animieren, sich dem Projekt mit ihren eigenen Erfahrungen anzuschließen. Es ist an der Zeit, diese Biographien als Selbstverständlichkeit und Normalität in die deutsche Erinnerungskultur einzubeziehen und nicht als mehr oder weniger exotische Multikulti-Besonderheit zu stigmatisieren.


Seit 2015 führt das Autorenkollektiv auf Anfragen zahlreiche Lesungen in unterschiedlichen Städten Deutschlands durch.


Daughters and Sons of Gastarbeiters ist eine offene Literaturplattform, die im Januar 2015 in Berlin von Çiçek Bacik und Ferda Ataman ins Leben gerufen wurde. Die Sprecherin der Gruppe ist Çiçek Bacik.