19.11.23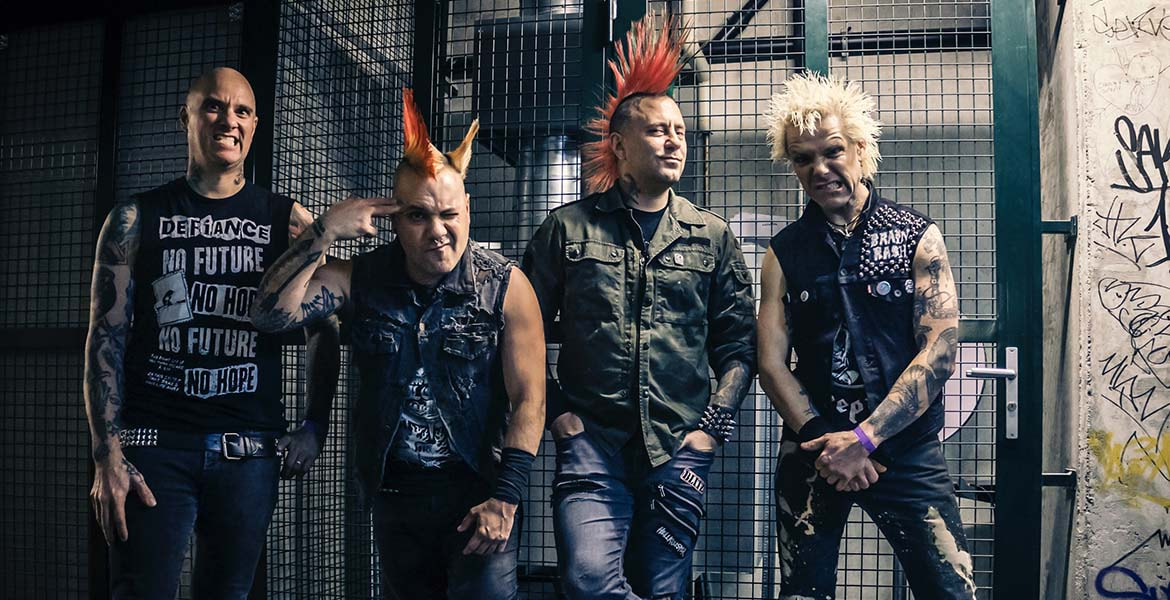 Konzert
Tickets für
THE CASUALTIES

+ Special Guests: Rumkicks (South Korea Punx) & Antinorm (Hardcore Punk Berlin) 19.11.23 in Berlin, SO36
Tickets – THE CASUALTIES
Berlin
---
Informationen
The Casualties sind eine ikonische Streetpunk-Band die auf den harten Straßen der Lower East Side in New York City während der frühen 90er Jahre gegründet wurde.

Seit drei Jahrzehnten veröffentlichen The Casualties kontinuierlich Alben und haben die Welt von Guatemala bis Estland bereist.

,,Man muss eine gute Live-Band sein, um zu überleben", sagt Jake Kolatis, der führende Gitarrist der Band seit 1993. Mit der Veröffentlichung ihres ersten Albums "For The Punx" im Jahr 1997. Die Energie der Band auf der Bühne und die Hardcore-Fans der The Casualties Army sind in ständiger Bewegung.

2018 rekrutierte die Band David Rodriguez als neuen Sänger und Frontmann von The Casualties. Mit neuer Energie und einem Durst nach der Straße veröffentlichte die Band "Written In Blood". Dieses Album kam so gut an, dass die Plattenfirma mit der Nachfrage nicht mithalten konnte. Kurz darauf wurde mit voller Kraft "Until Death" veröffentlicht - eine Sammlung bereits veröffentlichter Kracher mit dem neuen Line-Up.

Während die Band in den Sommer 2023 geht, schreiben sie weiter an einem neuen Album, das 2024 erscheinen soll. Zurzeit bereiten sie sich auf eine ausgedehnte Europatournee im Herbst vor. Für eine echte Punkband gibt es in der heutigen verfallenden Welt kein Halten mehr, und The Casualties werden da sein, um sie akustisch zu entzünden!
-----
Forged from the hard streets of the Lower East Side in NYC during the early 90's The Casualties are an Iconic Streetpunk band.

,,Continuously releasing albums for three decades, The Casualties have toured the world from Guatemala to Estonia.

,,"You have to be a good live band to survive" states Jake Kolatis the band's leading guitarist since 1993. With the release of their first album "For The Punx" in 1997. The energy of the band on stage and hardcore fans of The Casualties Army are in burning, perpetual, touring motion.

In 2018 the band recruited David Rodriguez as the new singer and frontman of The Casualties. With new energy and a thirst for the road the band released "Written In Blood". This album was so well received the record label couldn't keep up with the demand. Shortly thereafter with all pistons firing "Until Death" was released- a collection of previously released rippers with the new line up.

As the band enters summer 2023 they continue to write music for a new album with a 2024 release. Currently preparing for a full European Tour this fall. There's no slowing down for a real punk band in today's decaying world and The Casualties will be there to sonically ignite it!