18.03.22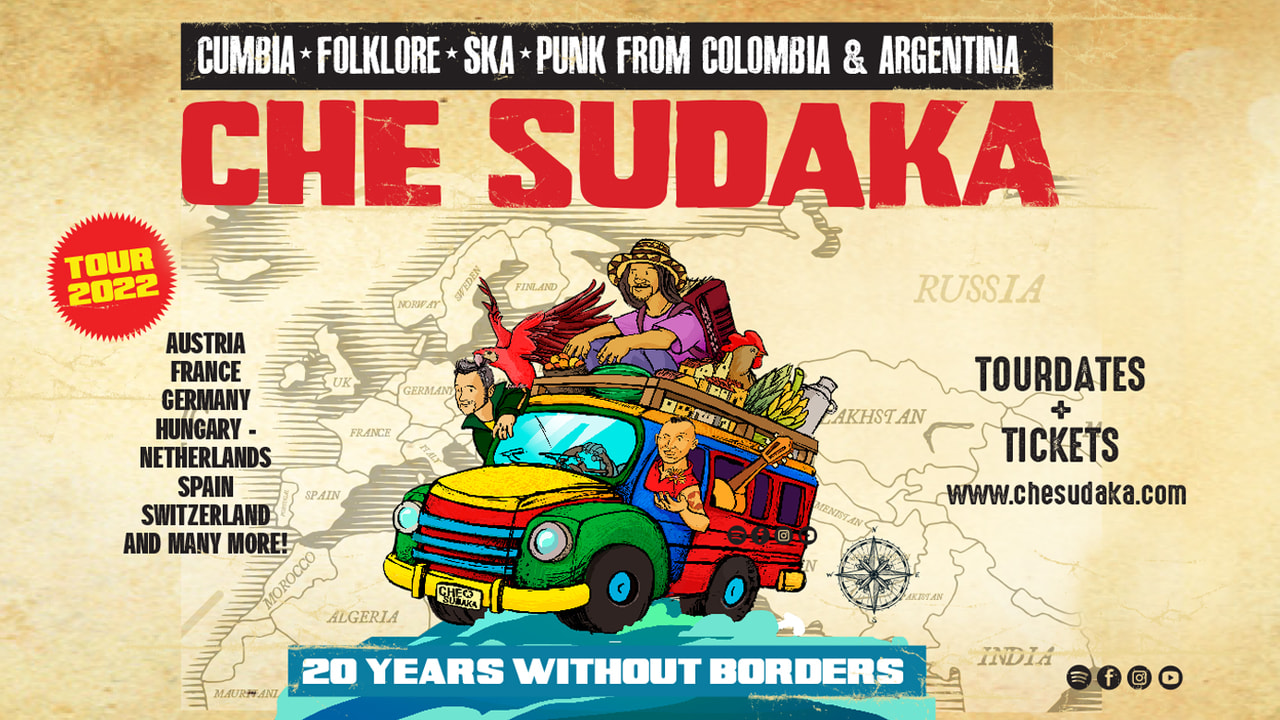 KONZERT ABGESAGT
Tickets für
CHE SUDAKA

Tickets können zurück gegeben werden! 18.03.22 in Berlin, SO36
Tickets zu CHE SUDAKA
Berlin
---
Informationen
ACHTUNG: KONZERT FÄLLT AUS - TICKETS KÖNNEN ZURÜCK GEGEBEN WERDEN!
BITTE WENDE DICH AN DIE VVK-STELLE WO SIE ERWOBEN WURDEN.
Unfortunately we have to announce that Che Sudaka's Wintertour 2022 is cancelled for personal reasons which the musicians explain in an official statement on its Instagram account @chesudaka
We apologize for any inconveniences and are working on postponing the tour to the beginning of 2023, soon there will be more news.
Thank you.