27.11.21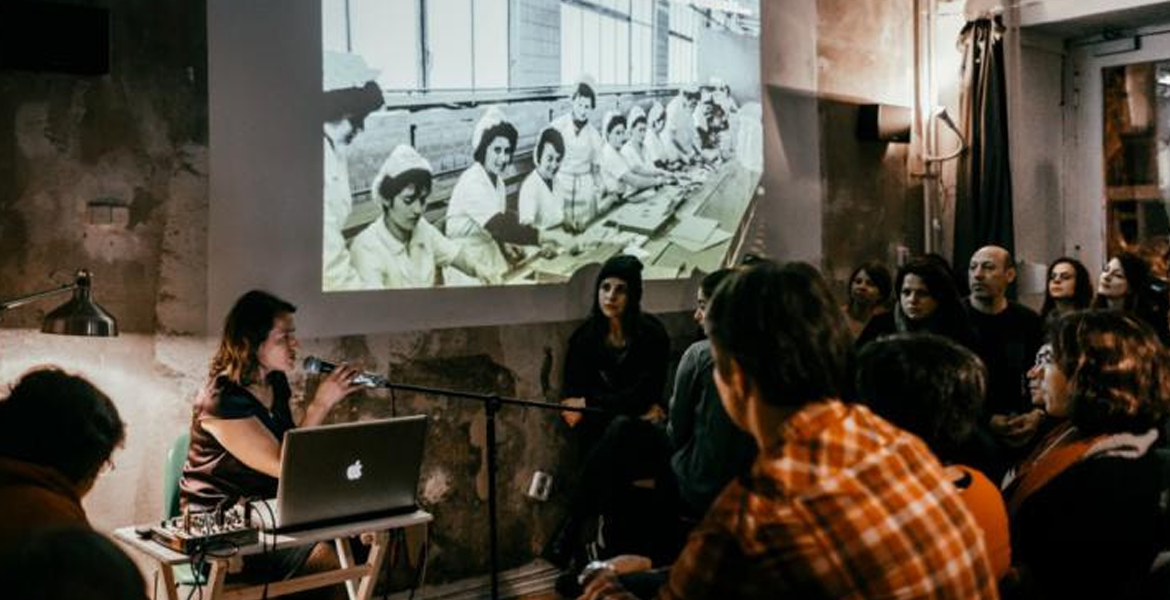 Lesung
Tickets für
DAUGHTERS AND SONS OF GASTARBEITERS

Grenzerfahrungen - Lesung mit dem Literaturkollektiv "Daughters and Sons of Gastarbeiters" 27.11.21 in Berlin, SO36
Tickets zu DAUGHTERS AND SONS OF GASTARBEITERS
Berlin
---
Informationen
Anlässlich des 60–jährigen Jubiläums des deutsch-türkischen Anwerbeabkommens lesen Autorinnen und Autoren des Literaturkollektivs "Daughters and Sons of Gastarbeiters" am 27.11.2021 aus dem Buch "Grenzerfahrungen - Ein Lesebuch der Daughters and Sons of Gastarbeiters", das im November 2021 im Verlag
Yılmaz-Günay erscheinen wird.

Seit den 1960er Jahren leisteten Gastarbeiter*innen einen erheblichen Beitrag für den wirtschaftlichen Aufschwung in Deutschland, der in der deutschen Erinnerungskultur bislang kaum wertgeschätzt wurde. Die Kinder und Kindeskinder der «ersten Generation» lassen in Erzählungen die Geschichten ihrer Eltern und Großeltern aufleben und verleihen damit einer Generation, die in Vergessenheit geraten ist, eine Stimme. Zugleich verarbeiten sie durch ihr Schreiben die eigene Lebensgeschichte. Die erzählten Geschichten sollen einen Diskurs über das Selbstverständnis und die Relevanz der Einwanderer*innen in der deutschen Gesellschaft eröffnen und gleichzeitig einen Beitrag zur Erinnerungskultur in Deutschland leisten.

Die Erzählungen werden von Bildprojektionen aus den Familienalben begleitet.

Die Lesung und das bald erscheinende Buch werden vom Auswärtigen Amt gefördert.