31.03.22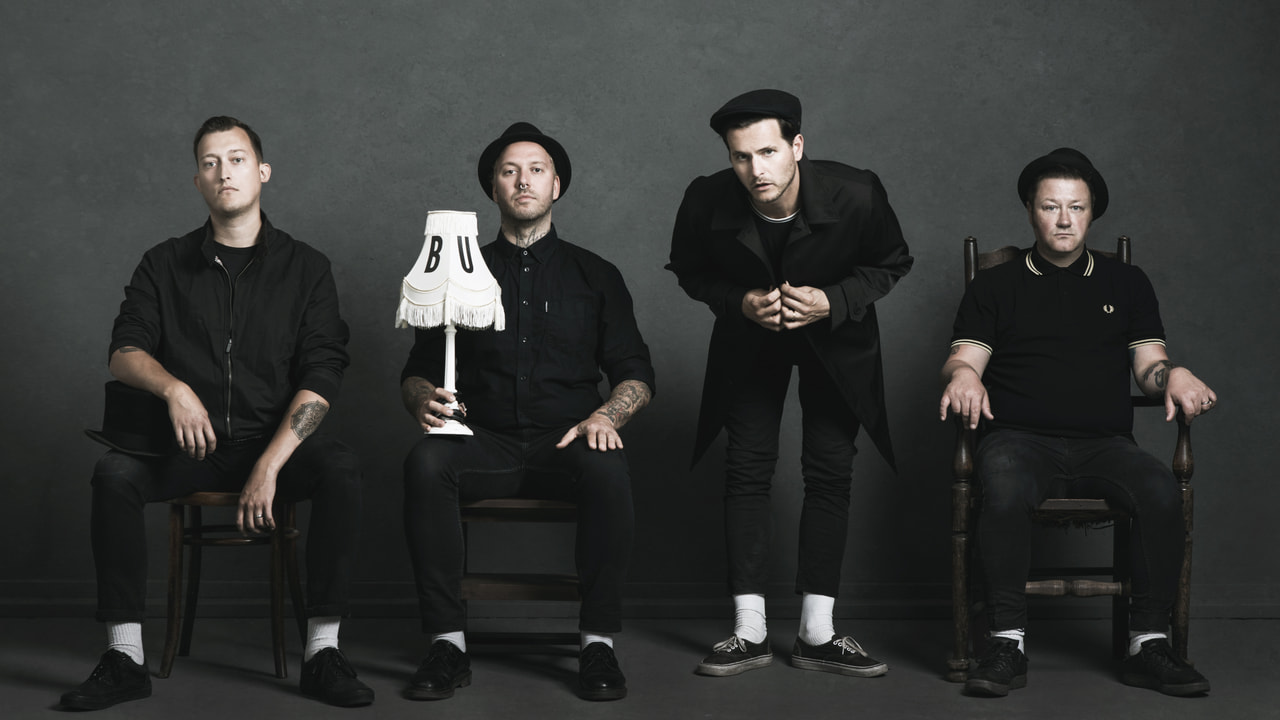 Konzert
Tickets für
BUSTER SHUFFLE

+ The Von Tramps 31.03.22 in Berlin, SO36
Tickets zu BUSTER SHUFFLE
Berlin
---
Informationen
ACHTUNG 2G+ EINLASS NUR MIT EINEM GÜLTIGEN DIGITAL VERIFIZIERBAREN IMPFZERTIFIKAT ODER NACHWEIS DER GENESUNG, IN KOMBINATION MIT EUREM PERSONALAUSWEIS UND EINEM TAGESAKTUELLEN, ZERTIFIZIERTEN SCHNELLTEST AUCH WENN IHR GEBOOSTERT SEID. AM SCHNELLSTEN GEHT ES BEIM EINLASS, WENN IHR AUCH DEN TEST IN EINER DER GÄNGIGEN APPS HINTERLEGT, SO DASS WIR NUR DEN QR CODE SCANNEN MÜSSEN.
ATTENTION 2G + ADMISSION ONLY WITH A VALID DIGITALLY VERIFIABLE VACCINATION CERTIFICATE OR PROOF OF RECOVERY, IN COMBINATION WITH YOUR IDENTITY CARD AND A DAILY, CERTIFIED RAPID TEST EVEN IF YOU ARE BOOSTED. THE FASTEST WAY TO GET IN IS IF YOU ALSO SAVE THE TEST IN ONE OF THE POPULAR APPS SO THAT WE ONLY HAVE TO SCAN THE QR CODE.

*****************************************************
Buster Shuffle have enjoyed a hugely successful couple of years. Sold-out gigs with Madness and Chas 'n' Dave was a fitting way to follow their own sold-out shows in Berlin, Vienna, Dresden, Dusseldorf, Munich, Bochum and Hamburg – as well a number of high profile festival slots in Germany (with Lee Scratch Perry), Czechoslovakia (with Frank Turner) and some massive arena shows in Italy with The Dropkick Murphys. In the UK support slots with the likes of The Rifles, The Blockheads, The Wombats and Shed Seven and Dandy Livingstone has seen the band's reputation enhanced even more. Buster Shuffle's remarkable year was capped by the success of the album 'Do Nothing' which continues to regularly chart on the Amazon Europe's bestseller list. Radio play from BBC Radio 1 and 6 Music as well as XFM where front man Jet was a regular on Danny Wallace's breakfast show. Music is supposed to be about having fun and it's practically impossible not to have a good time when listening to Buster Shuffle. The secret lies in the inspired song craft and arrangement skills of creative driving force, Jet Baker, who effortlessly fuses Cockney ska/pop with an authentic rock and roll sound and lyrics that are guaranteed to make you laugh. As British as fish and chips, its mischievous pianobashing boogie, with songs about drunken arguments, crafty cats, anti-social night buses, dirty older women and messy divorces. Uncut magazine gave debut album, 'Our Night Out', four out of five stars, citing Buster Shuffle as 'one to watch', and the band have won a number of high-profile fans including BBC radio giant, Steve Lamacq and Pixies legend, Frank Black. Buster Shuffle's line-up comprises the virtuoso, creative behemoth that is Jet Baker on piano and lead vocals, the best rhythm section you could hope to find in the shape of Terry Mascall and on drums and Dave Gravy on bass, with James Stickley, giving heart and soul on guitar.