22.04.23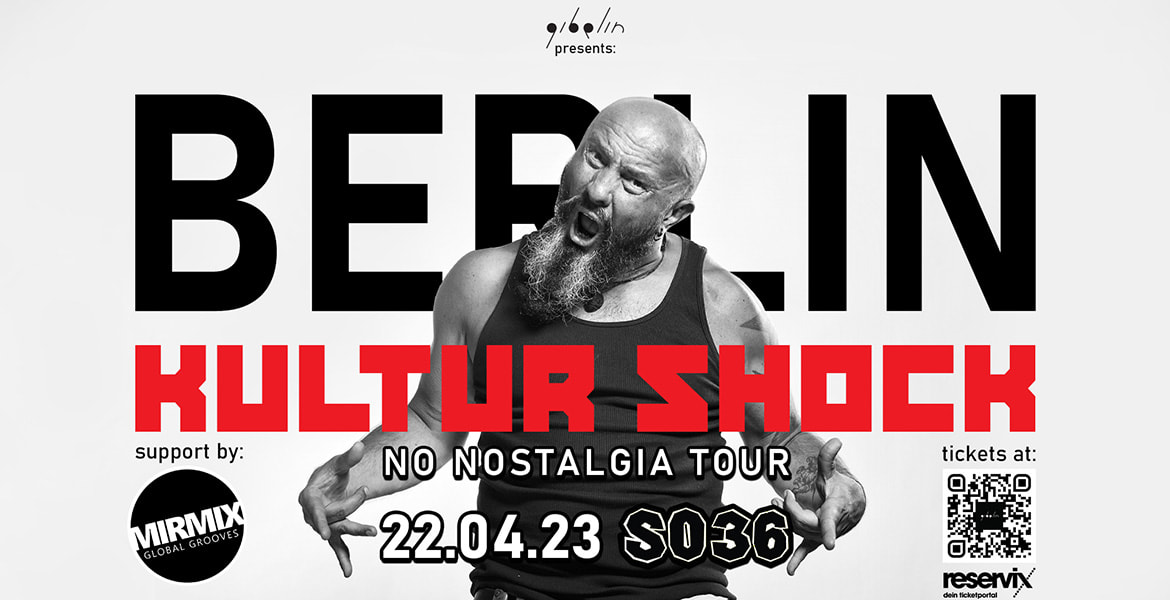 Konzert
Tickets für
KULTUR SHOCK

Special Guests: MirMix + Erik & the Worldly Savages 22.04.23 in Berlin, SO36
Tickets – KULTUR SHOCK
Berlin
---
Informationen
Kultur Shock is a Seattle-based gypsy punk band which specializes in mixing music like rock, metal and punk with traditional Balkan music.


TICKETS can be purchased online at
www.gibelin.shop
or at any physical Reservix ticket office in Germany. On this link you can find the closest physical ticket office:
http://kassen.gibelin.shop.
For further questions, we remain available by phone: +49 (0)30 61089098 or by email: info@gibelin.berlin