16.12.21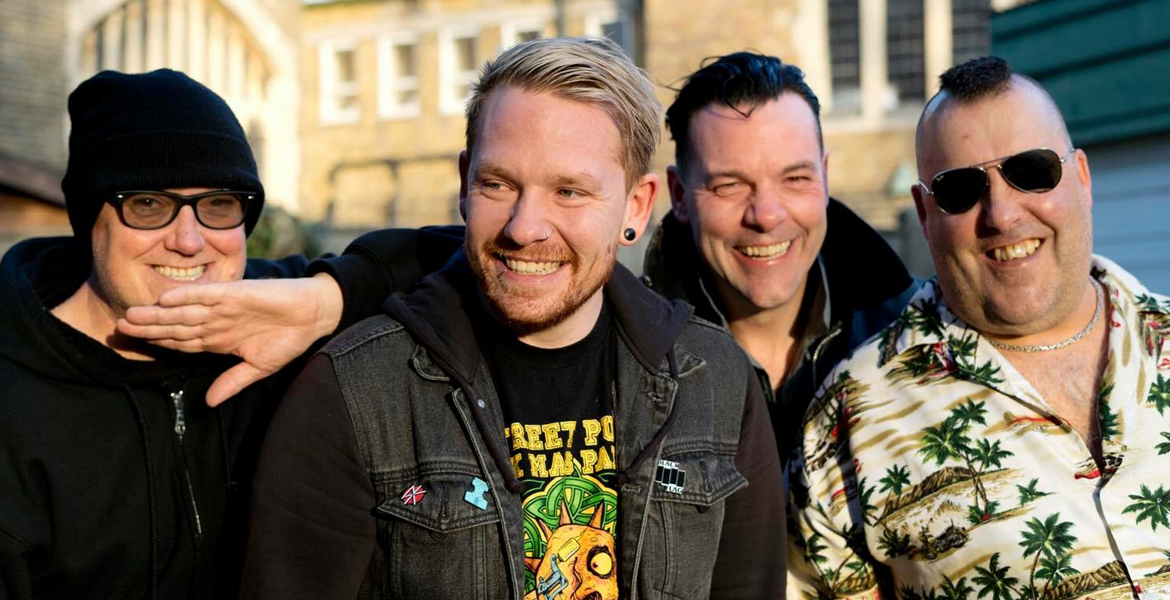 Konzert
Tickets für
PETER AND THE TEST TUBE BABIES

Support: Berlin Blackouts + Special Guest 16.12.21 in Berlin, SO36
Tickets zu PETER AND THE TEST TUBE BABIES
Berlin
Nachholtermin vom 17.12.2020 | Tickets behalten ihre Gültigkeit | Tickets unter www.dodotickets.de
---
Informationen
Nachholtermin vom 17.12.2020
Tickets behalten ihre Gültigkeit
ACHTUNG 2G+ EINLASS NUR MIT EINEM GÜLTIGEN DIGITAL VERIFIZIERBAREN IMPFZERTIFIKAT ODER NACHWEIS DER GENESUNG, IN KOMBINATION MIT EUREM PERSONALAUSWEIS UND EINEM TAGESAKTUELLEN, ZERTIFIZIERTEN SCHNELLTEST. AM SCHNELLSTEN GEHT ES BEIM EINLASS, WENN IHR AUCH DEN TEST IN EINER DER GÄNGIGEN APPS HINTERLEGT, SO DASS WIR NUR DEN QR CODE SCANNEN MÜSSEN.
ATTENTION 2G + ADMISSION ONLY WITH A VALID DIGITALLY VERIFIABLE VACCINATION CERTIFICATE OR PROOF OF RECOVERY, IN COMBINATION WITH YOUR IDENTITY CARD AND A DAILY, CERTIFIED RAPID TEST. THE FASTEST WAY TO GET IN IS IF YOU ALSO SAVE THE TEST IN ONE OF THE POPULAR APPS SO THAT WE ONLY HAVE TO SCAN THE QR CODE.
****************************************************************************
Für den Einlass sind einer der folgenden Nachweise, ausschließlich in digitaler Form (QR-Code), sowie ein amtlicher Lichtbildausweis notwendig:

* Impfnachweis mit Dokumentation des vollständigen Impfschutzes (mind. 14 Tage nach Gabe der letzten Impfdosis).


* Nachweis über ein positives PCR-Testergebnis, das mindestens 28 Tage zurückliegt und nicht älter als 6 Monate ist.

Die Pflicht zur Abstandshaltung sowie zum Tragen eines medizinischen Mund-Nasen-Schutzes entfallen bei dieser Veranstaltung.

DOWNLOAD Kontaktdatenformular
******************************************

Statement der Band
Our last show was in Berlin at the album launch Party on 6th of March 2020.

We were about to start our European tour to promote the new album "Fuctifano" but the very next week

all the planes were grounded and the borders were closed.

Now we ´re back, we ´ve missed you all and can't wait

to see all you Schatzies again this year for a typical traditional Test Tube Babies Christmas-Tour in Germany.
Peter and the Test Tube Babies sind ein Phänomen in Berlin:
Nach ihrer ausverkauften Show im Dezember 2019 im SO36 veröffentlichten sie im März 2020 ihr neues Album "Fuctifano", live und exklusiv in Berlin, und verkauften die Show nur 3 Monate später wieder aus.
Mag sein, dass manche glauben, es könnte das letzte Mal sein, die genialen Test Tube Babies um Band-Leader Peter Bywaters live erleben zu können, aber wahrscheinlich ist es einfach die Intensität von echtem Punk Rock ohne Schnickschnack und Allüren, die die Berliner zu schätzen wissen und deshalb Peter and The Test Tube Babies seit Jahrzehnten treu sind.
Am 17.12. kommen sie wieder ins SO36, mit neuem Album und dem Versprechen für ein kultiges Klassentreffen, das auch nach 42 Jahren Bandgeschichte immer noch für Aufregung und Spektakel sorgt. Hoffentlich nicht zum letzten Mal …
Im Vorprogramm: Berlin Blackouts