17.11.21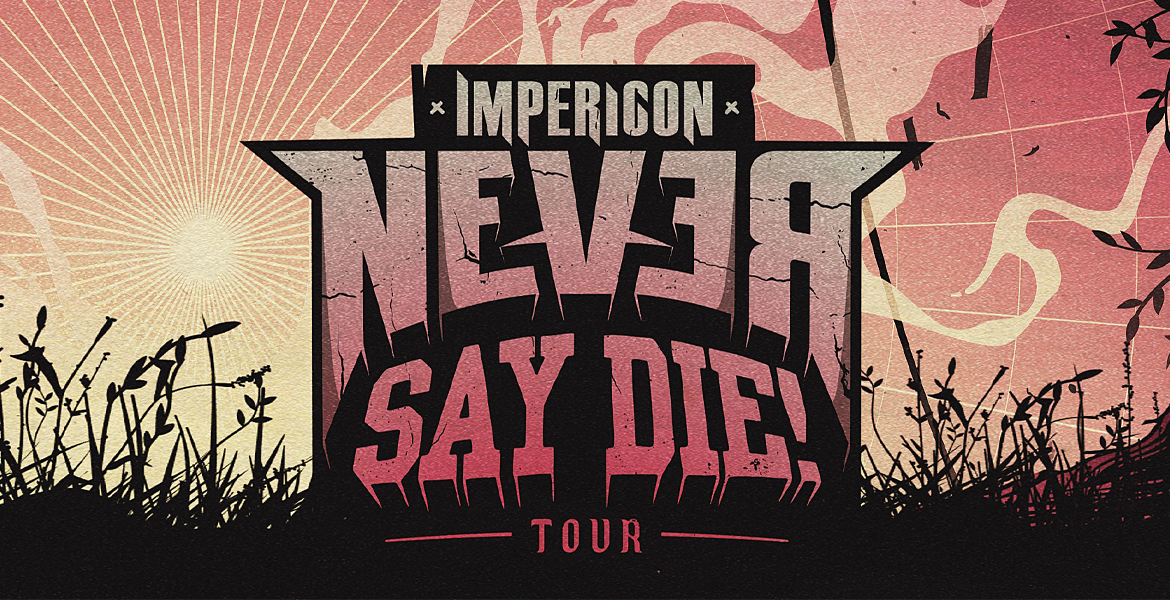 Konzert
Tickets für
IMPERICON NEVER SAY DIE! TOUR

Polaris + Emmure + Currents + Spite + Invent Animate + Gravemind + Stepson 17.11.21 in Berlin, SO36
Tickets zu IMPERICON NEVER SAY DIE! TOUR
Berlin
---
Informationen
As you are all aware, we are currently living through some pretty insane times. The world we knew was turned upside down back in spring. Some of us have been hit harder by COVID 19 than others, but what we all have in common is that we are desperately looking forward to the day where we can all come together again, under one roof, in venues small and large and celebrate music and culture at its purest.
Most of you are aware of the Impericon Never Say Die! Tour. The tour has always strived to combine an exciting cross section of the best new bands the hardcore, metal and alt scenes has to offer. 2021 will be the 14th year we are running the tour and we couldn't be more excited and prouder of the line up. Despite these challenging times for both fans and artists alike, we have succeeded in combining 7 of the hottest, kick ass bands of the moment onto this amazing tour.
It's been an uncertain year and we want to give you something to look forward to, something to keep that fire burning. Therefore we are excited that the Impericon Never Say Die! Tour will hit countries across Europe in November 2021.
Until then be good to each other, take care of each other, protect each other and don't get sucked in by the hate.
Never give up! Never give in! Never Say Die!
We will see you all very soon!