10.08.22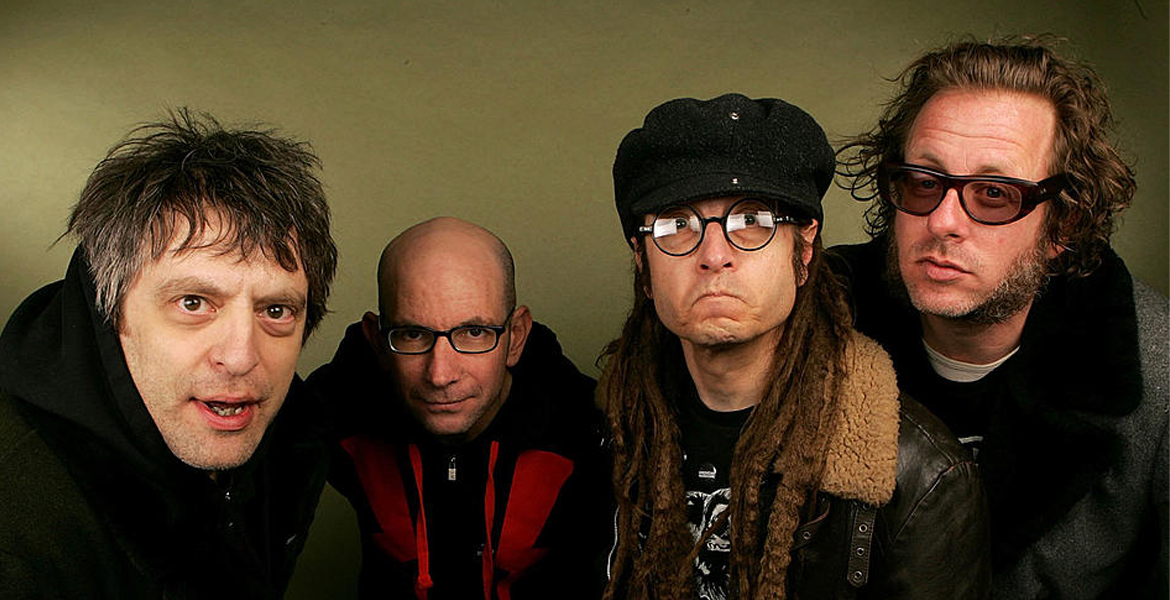 Nachholtermin vom 11.08.2021
Tickets für
CIRCLE JERKS

Celebrating 40 Years of Group Sex // Special Guest: THE CHISEL 10.08.22 in Berlin, SO36
Tickets zu CIRCLE JERKS
Berlin
---
Informationen
Nachholtermin vom 11.08.2021 /Karten behalten ihre Gültigkeit.


Keine 17 Minuten brauchten Circle Jerks für die 14 Titel ihres Debüts "Group Sex". Keiner davon war länger als anderthalb Minuten. Ganz klar: Diese Platte aus dem Jahr 1980 war ein Genre-bildender Meilenstein des Hardcore Punk Rock, der Orange County grell auf die musikalische Landkarte gesetzt und von den Butthole Surfers über Guns N' Roses bis zu den Red Hot Chili Peppers alles beeinflusst hat, was die amerikanische Variante von Punk – auf welche Art auch immer – in die Musik weitertransportiert. Die zahllosen Mitglieder waren in vielen weiteren Bands stilbildend tätig.
Gründungsmitglied Keith Morris kam von Black Flag, Greg Hetson war bei Redd Kross und Bad Religion aktiv, Chuck Biscuits bei D.O.A., Zander Schloss mit Joe Strummer, Chris Poland bei Megadeth, um nur ein paar Beispiele zu nennen. Zu ihren Fans gehören so unterschiedliche Menschen wie Chuck Berry, Alice Cooper, Elton John, Johnny Depp oder Philip K. Dick. Mit "Group Sex" sowie den beiden Nachfolgern "Wild In The Streets" und "Golden Shower Of Hits" haben Circle Jerks Musikgeschichte geschrieben. Mit ihrem kompromisslosen und grimmigen Hardcore und ihren kruden und oft anstößigen Lyrics lieferten sie den Soundtrack für jede Punkrock-Party der 80er. Dank ihrer eher untypischen Arbeitsethik landeten sie bald auf den großen Bühnen und schüttelten nicht nur die kleinen Schuppen, sondern auch die 5000 Besucher im Olympic Auditorium von Los Angeles so richtig durch. Nach fünf Studioalben bis 1987 folgten Line-up-Wechsel und Auszeiten, viele andere Projekte forderten Tribut und Energie. Dennoch ist die Band trotz ihrer vielen Pausen immer aktiv gewesen.
Ihr 40-jähriges Jubiläum, welches sie in diesem Sommer ausgiebig auf der "Celebrating 40 Years of Group Sex"-Tour gefeiert hätten, holen die Punker nun im nächsten Jahr nach. Dafür garantiert umso lauter und umso ausgelassener.