09.11.21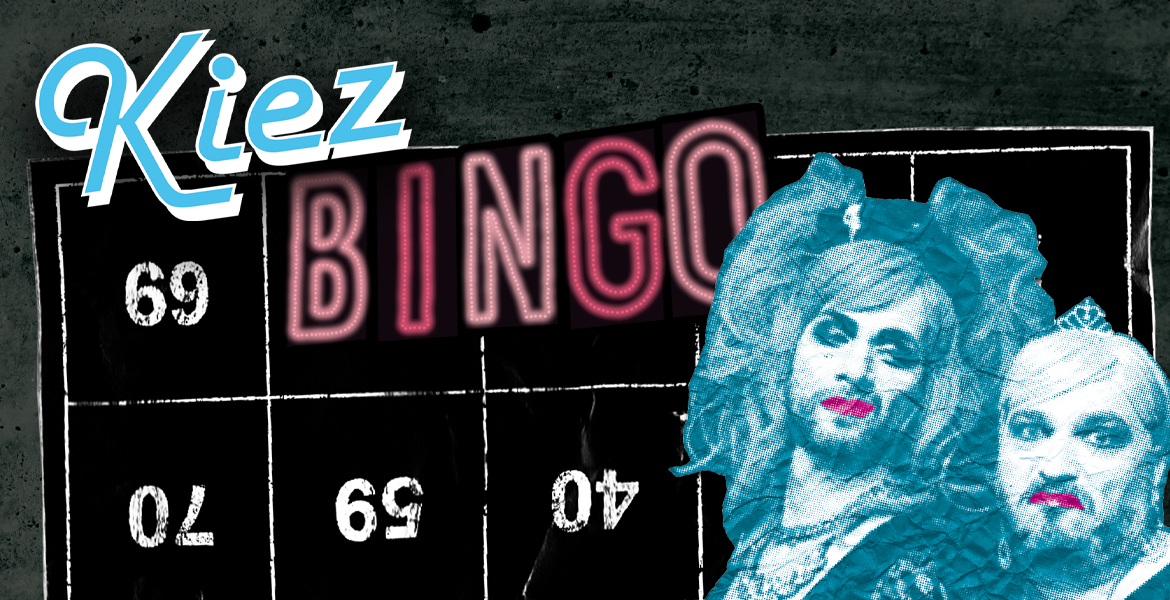 Event
Tickets für
KIEZBINGO

Präsentiert von Inge Borg & Gisela Sommer 09.11.21 in Berlin, SO36
Tickets zu KIEZBINGO
Berlin
---
Informationen
ACHTUNG: ES GILT 2 G! EINLASS NUR MIT IMPFZERTIFIKAT ODER GENESENENNACHWEIS!
ATTENTION: ENTRANCE ONLY WITH VACCINATION CERTIFICATE OR PROOF OF RECOVERY!
Nature is healing.
Die Kugeln rollen wieder, die Moderation übrigens auch. Gisela ist fett geworden, Inge ist fett geblieben.
Alles wie früher, bloß anders, besser, älter.
Es wird irre schön.
Weiß überhaupt noch jemand, wie man BINGO spielt?
PS: Es wird auch Karten an der Abendkasse geben
Begünstigtes Projekt: tba.