10.11.21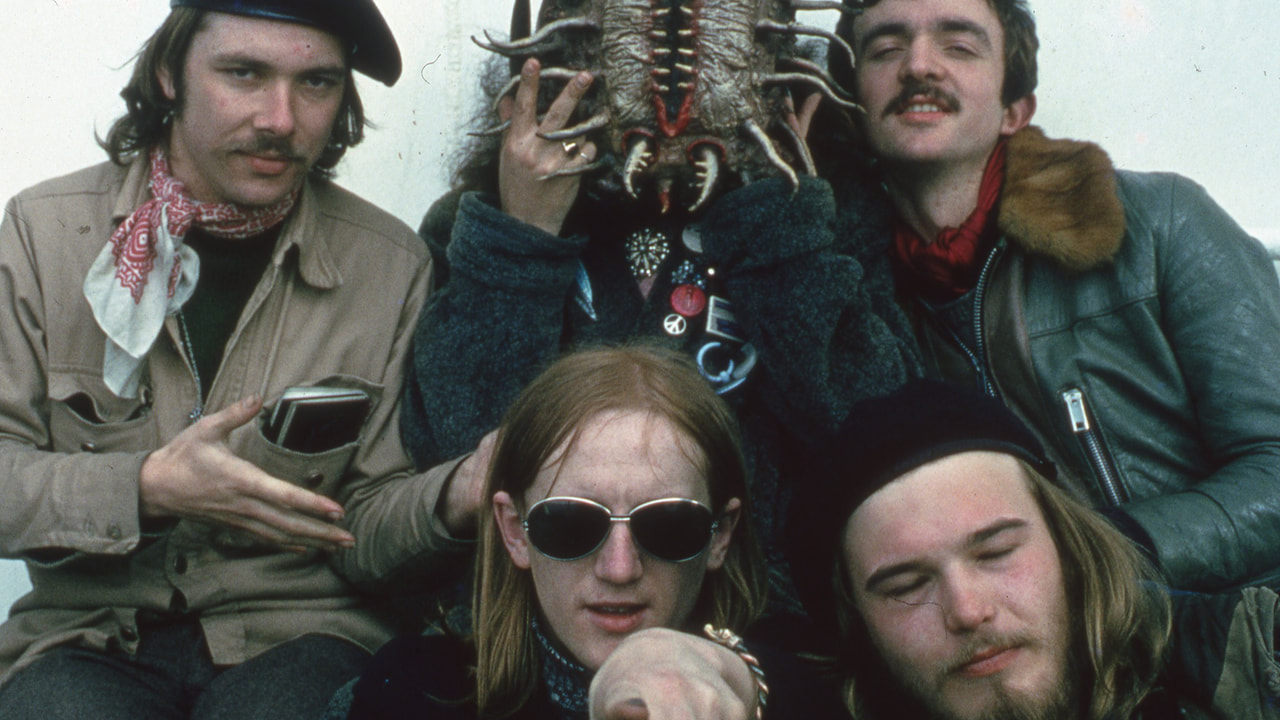 Event
Tickets für
OPENING: OTHER, LIKE ME

Soundwatch Berlin Musik Film Festival 10.11.21 in Berlin, SO36
Tickets – OPENING: OTHER, LIKE ME
Berlin
---
Informationen
ENGLISH BELOW:
OTHER, LIKE ME
UK/USA 2020
R: Dan Fox, Marcus Werner Hed
82 min
Deutschland-Premiere im SO36, in dem Throbbing Gristle 1980 aufgetreten ist.
Einlass: 19:30
OTHER, LIKE ME von Marcus Werner Hed und Dan Fox erzählt mit bisher unveröffentlichtem Archivmaterial und Interviews die Ursprünge der Industrial-Pioniere Throbbing Gristle als tabubrechendes Kunstkollektiv COUM Transmissions. Der Film zeigt, wie COUM und später Throbbing Gristle die britische Gesellschaft an der Schwelle zum Spätkapitalismus und Neoliberalismus durch Konfrontation mit repressiven und autoritären Rückständen aufrütteln wollte. OTHER, LIKE ME stellt auch mitunter sich widersprechende Aussagen der Fixpunkte Cosey Fanni Tutti und Genesis P-Orridge gegenüber. Um deren Beziehung, in der zielgerichtet und manchmal auch schmerzhaft Grenzen übertreten wurden, und das dadurch erzeugte Spannungsfeld operierte die Band. Die Aufführung des Films ist eine Hommage an Genesis P-Orridge, Anfang 2020 verstorben. Rest in Power.
**************************
3G VERANSTALTUNG:
EINLASS NUR MIT EINER BESCHEINIGUNG ÜBER EINEN NEGATIVEN COVID-19 SCHNELLTEST (NICHT ÄLTER ALS 24 STUNDEN). VOLLSTÄNDIG GEIMPFTE UND GENESENE BRAUCHEN BEI NACHWEIS KEINEN NEGATIVEN TEST. ABSEITS DES EIGENEN SITZPLATZES IST DAS TRAGEN EINER FFP2 ODER MEDIZINISCHEN MASKE VERPFLICHTEND. AM PLATZ KANN DIESE ABGENOMMEN WERDEN.
German premiere at SO36, where Throbbing Gristle performed live in 1980
Doors open: 7:30 p.m.
Hull, England, 1970. In a run-down commune in a tough port city, a group of social misfits - mostly working class, mostly self-educated - adopted new identities and began making simple street theater under the name COUM Transmissions. Their playful performances gradually gave way to work that dealt openly with sex, pornography, and violence. COUM lived on the edges of society, surviving on meagre resources, finding fellowship with others marginalized by the mainstream. At the core of the group were two artists, Genesis Breyer P-Orridge and Cosey Fanni Tutti. As their work evolved, Cosey embarked on a career modelling for pornographic magazines, which she claimed for herself as a conceptual artwork, using it to forge a specific position in relationship to 1970s feminism. In performances, Genesis pushed himself (later, Genesis identified as non-binary) to extremes, testing the limits of the human body. By the mid-1970s, having been chased out of Hull by the police and now living in London, they had caused one of the 20th century's biggest art scandals and been branded by the British press and politicians as 'the wreckers of civilization.' On the brink of art world success, COUM turned their attentions to music, starting a new phase as the confrontational and notorious band Throbbing Gristle. They built their own instruments, ran their own independent record label, and challenged the norms of rock performance. In their music, Throbbing Gristle confronted the dark side of human nature with brutal honesty and invented an entirely new genre of electronic music which they named 'Industrial'. The band imploded on stage in front of thousands of fans in San Francisco in 1981, before reforming 23 years later, having become a major influence on subsequent generations of musicians.
Other Like Me is the first documentary to be made about COUM Transmissions and Throbbing Gristle. It draws on the group's rich archive of photographs and video, and features new interviews with original members including Genesis and Cosey. Theirs is a story of creativity and survival against the odds, of fusing art with life completely, no matter what the cost.
ADMISSION ONLY WITH A CERTIFICATE OF A NEGATIVE COVID-19 RAPID TEST (NOT OLDER THAN 24 HOURS). DOUBLE VACCINATED AND RECOVERED PERSONS DO NOT NEED A NEGATIVE TEST IF THEY CAN PROVE IT. WEARING A MEDICAL OR FFP2 MASK IS MANDATORY DURING THE EVENT.