25.12.21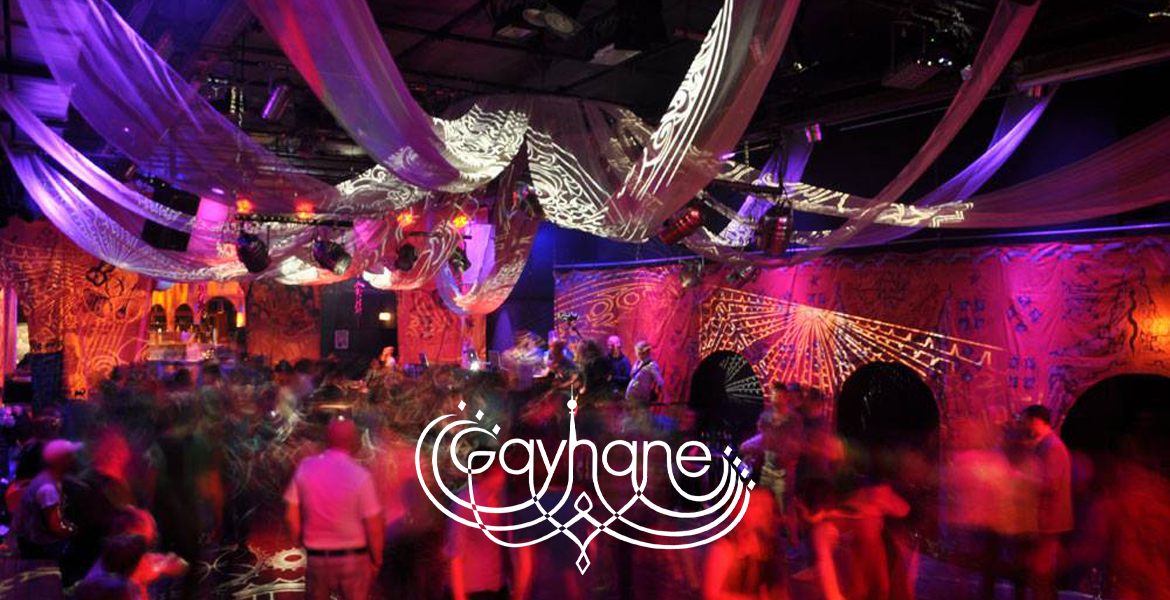 Party
Tickets für
GAYHANE

HomoOriental Dancefloor 25.12.21 in Berlin, SO36
Tickets zu GAYHANE
Berlin
Tickets nur an der Abendkasse.
---
Informationen
ACHTUNG: ES GILT 2G - EINLASS NUR MIT DIGITAL VERIFIZIERBAREM IMPFZERTIFIKAT ODER GENESENENNACHWEIS. ZUSÄTZLICH DAZU BENÖTIGT IHR EINEN LICHTBILDAUSWEIS (PASS, PERSONALAUSWEIS, FÜHRERSCHEIN, KV-KARTE)

ATTENTION: 2G - ENTRANCE ONLY WITH DIGITALLY VERIFICABLE VACCINATION CERTIFICATE OR PROOF OF RECOVERY. YOU WILL ALSO NEED AN ID (PASS, IDENTITY ID, DRIVING LICENSE, KV CARD)
House of Halay für Lesben und Schwule. HomoOriental Dancefloor // 1°° Live: große Surprise Guest Show
Das Volk strömt in bunt gemischten Massen zu dem allmonatlichen Bauchtanz-Beat-Event.
GAYHANE ist längst über die Grenzen der Stadt bekannt und findet bereits in vielen großen Städten Nachahmer. Seit Jahren begegnen sich LGBT*I und deren Freunde auf dem HomoOriental Dancefloor , den die DJ´s Ipek, mikki_p, Aziza A und Amr Hammer mit türkischer, arabischer aber auch griechischer und hebräischer Popmusik gestalten. In einer Mischung aus morgen- und abendländischen Klängen und Temperamenten entwickelt sich sehr schnell eine stimmungsvolle Party, deren Flair durch die phantasievolle Verwandlung des Veranstaltungsortes in ein orientalisches Festzelt untermalt wird.
Das tanzwütige Treiben erfährt um 1:00 Uhr durch Mitternachtsspitzen eine Unterbrechung. Bevor es eine Showdarbietung eines Special-Guest aus der Programmpallette von verschiedensten Künstler*innen gibt, gilt es zunächst ein wichtiges Anliegen des Abends den Gästen näher zu bringen: Nämlich nicht nur einen beschwingten Abend zu genießen, sondern auch gemeinsam mit unseren Gästen Solidarität mit den verschiedensten politischen und sozialen Projekten und Gruppen zu üben.
Dieser feste Bestandteil des Partykonzeptes von GAYHANE versteht sich als praktizierte Solidarität des Veranstaltungsteams, sowie des gesamten SO36 Kollektivs. Wenn dann nach der Show bei der Disco der Halay (Orientalischer Kreistanz) erklingt, tanzen Tunten, Heten, Lesben und irgendwie alle Arm in Arm, so dass die Stimmung nur so kocht und kocht….bis in den frühen Morgen…..