05.07.22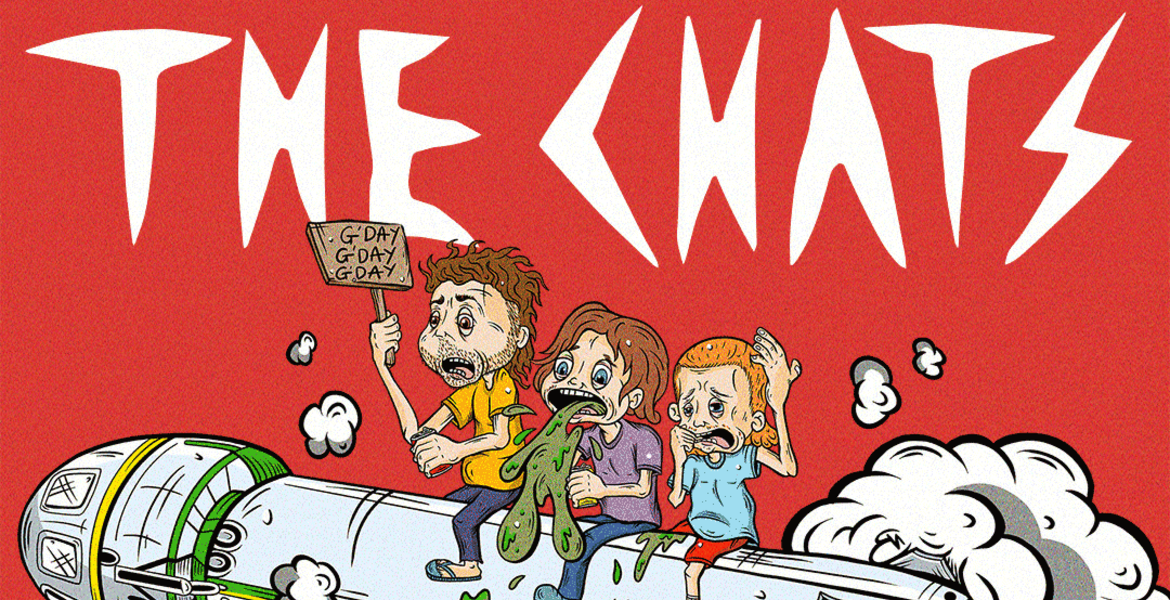 Nachholtermin vom 12.03.22
Tickets für
THE CHATS

High Risk Behaviour Tour 05.07.22 in Berlin, SO36
Tickets zu THE CHATS
Berlin
Die Veranstaltung ist ausverkauft.
---
Informationen
Das Konzert wird vom 12.03.22 (ursprünglich 02.11.20) auf den 05.07.22 verschoben. Die Tickets behalten ihre Gültigkeit!
Das Australische Punk-Rock-Trio The Chats kommt nach einer ausverkauften Tour im November 2019 für vier Konzerte unter dem Motto "High Risk Behaviour" im Frühjahr 2022 zurück nach Deutschland.
The Chats machen Punk, zwischen Cosmic Psychos, The Saints und Buzzcocks. Kurzweilig, unterhaltsam und stets on point. Seit ihrer Gründung 2016 haben sie zwei EPs veröffentlicht und mit
dem Video zu ihrem 2017er Song "Smoko" einen viralen Hit gelandet. An dessen Erfolg nicht zuletzt auch der Vokuhila des Sängers und Bassisten Eamon Sandwith beteiligt war. Im März 2020 ist ihr Debüt-Album auf ihrem eigenen Label Bargain Bin Records erschienen. Mittlerweile zählen The Chats prominente Fans wie Dave Grohl, Alex Turner, Josh Homme oder Iggy Pop. Die letzten beiden begleiteten sie 2018 und 2019 als Support bei deren Tourneen durch Australien.
Doch nicht nur in ihrem Heimatland erfreuen sich The Chats immer größer werdender Beliebtheit. Auch auf der anderen Seite des Ozeans verkaufen sie reihenweise Konzerte aus und überzeugten das Publikum bei Festivals wie zum Beispiel dem Haldern Pop und dem Dockville Festival mit ihrer energiegeladenen Show.
Wie die Band über sich selbst sagt: "We just make songs for people to jump around and have fun to".
https://www.thechatslovebeer.com/