25.11.22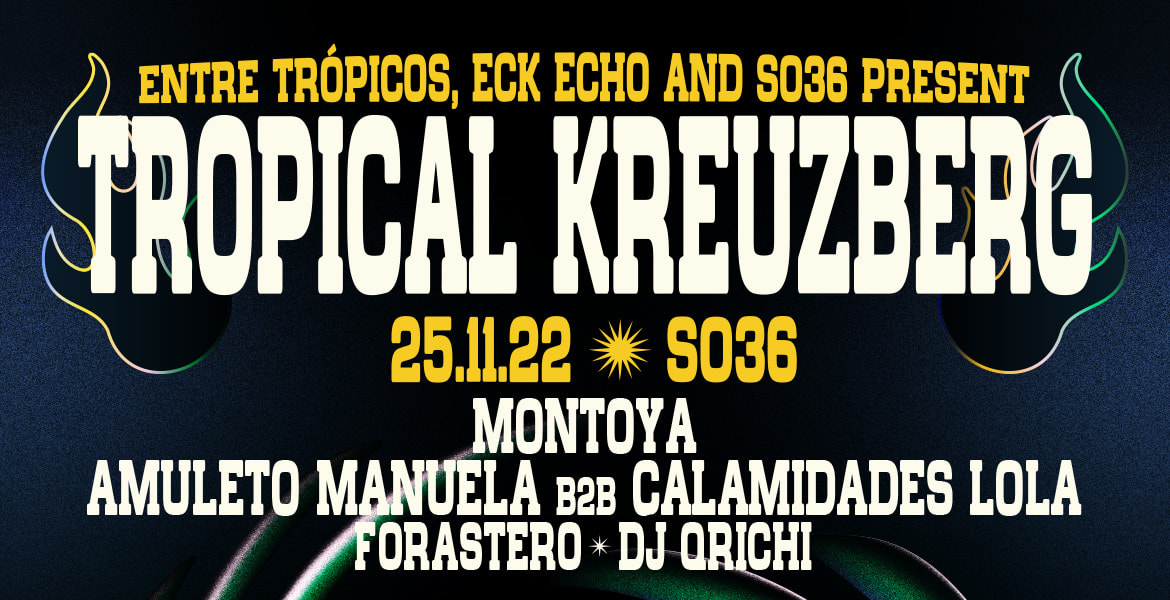 Party
Tickets für
TROPICAL KREUZBERG

Cumbia Party 25.11.22 in Berlin, SO36
Tickets – TROPICAL KREUZBERG
Berlin
---
Informationen
On Friday, November 25, SO36 opens its doors again to celebrate the second edition of Tropical Kreuzberg: a series of parties that will take place every three months to appreciate the emblematic sounds and rhythms of Latin America.

For this occasion, together with Entre Trópicos and Eck Echo we have curated a blend of Cumbia, Afro-Caribbean and Pacific rhythms, Latin House and Electronic beats.

Montoya, Colombian artist from ZZK Records, returns to Berlin as DJ Set where he will precisely mix his innate curiosity for Latin American music and his affection for melodic electronica.

Likewise, Amuleto Manuela b2b Calamidades Lola will share us a selection of warm, energetic, magical and powerful music that will make us shake out the old and give space for the new coming.

And of course, your favourite hosts Dj Qrichi and Forastero will weave the threads of the night until dawn.

Get your tickets in presale, they fly fast!