09.12.22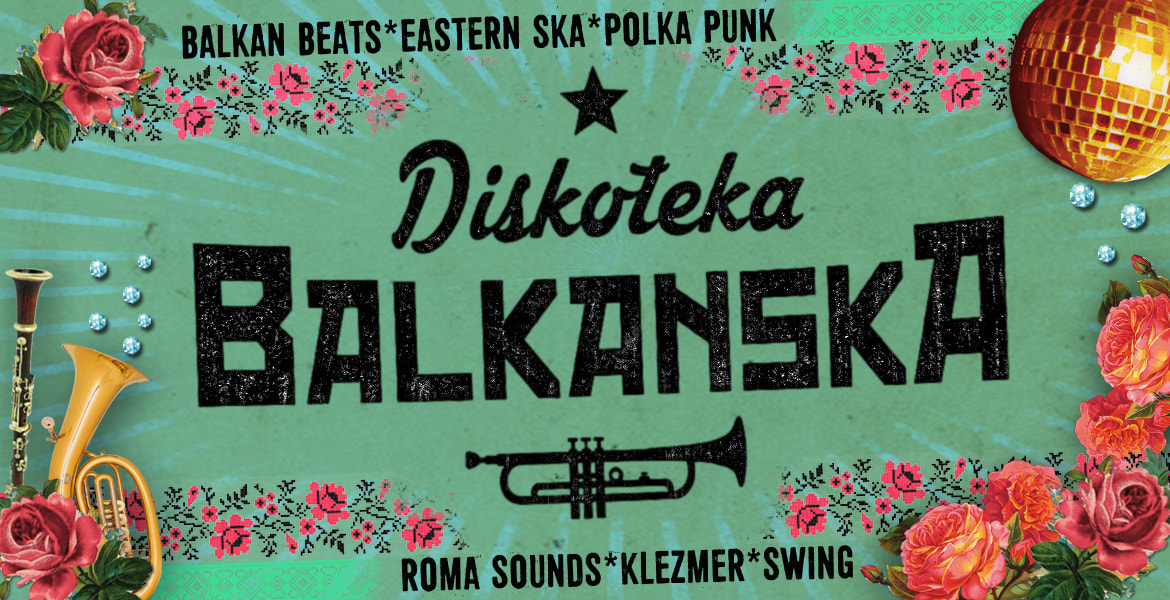 Party
Tickets für
DISKOTEKA BALKANSKA

Balkan Beats*Eastern Ska*PolkaPunk*Klezmer'n'Swing 09.12.22 in Berlin, SO36
Tickets – DISKOTEKA BALKANSKA
Berlin
---
Informationen
Diskoteka Balkanska
Balkan Beats*Eastern Ska* PolkaPunk*Klezmer'n'Swing
DJs: DJ Karacho Rabaukin & DJ Piroska
Alles neu im Jahre 2022 - der gute alte Klub Balkanska wird jetzt zu DISKOTEKA BALKANSKA! Die ehemalige Resident-DJ von Klub Balkanska - Karacho Rabaukin - ist die neue Host der Party und wird diesmal mit ihrer Kollegin Piroska auflegen.
In guter, alter Tradition also werden sie beide euch zum Schwitzen und fröhlichem Ausrasten bringen. Bei derben Balkan Beats und Off-Beat Sounds aus Osteuropa, dem einen oder anderen Wodka oder Slivovitz, feiern wir die neu gewonnene Lebenslust.
In diesem Sinne Hajde und Opa!
Frieden und Freiheit für die Ukraine!
◕‿◕ ♩♪♫♬ ◕‿◕ ♩♪♫♬ ◕‿◕
All new in 2022 - the good old Klub Balkanska is now becoming DISKOTEKA BALKANSKA! The former resident DJ of Klub Balkanska - Karacho Rabaukin - is the new host of the party and this time she will be DJing with her colleague Piroska.
So, in good old tradition, they'll both make you sweat and happily freak out. With rough Balkan beats and off-beat sounds from Eastern Europe, one or the other vodka or slivovitz, we celebrate the newly won lust for life.
With that in mind, Hajde and Opa!
Peace and Freedom for Ukraine!