07.08.23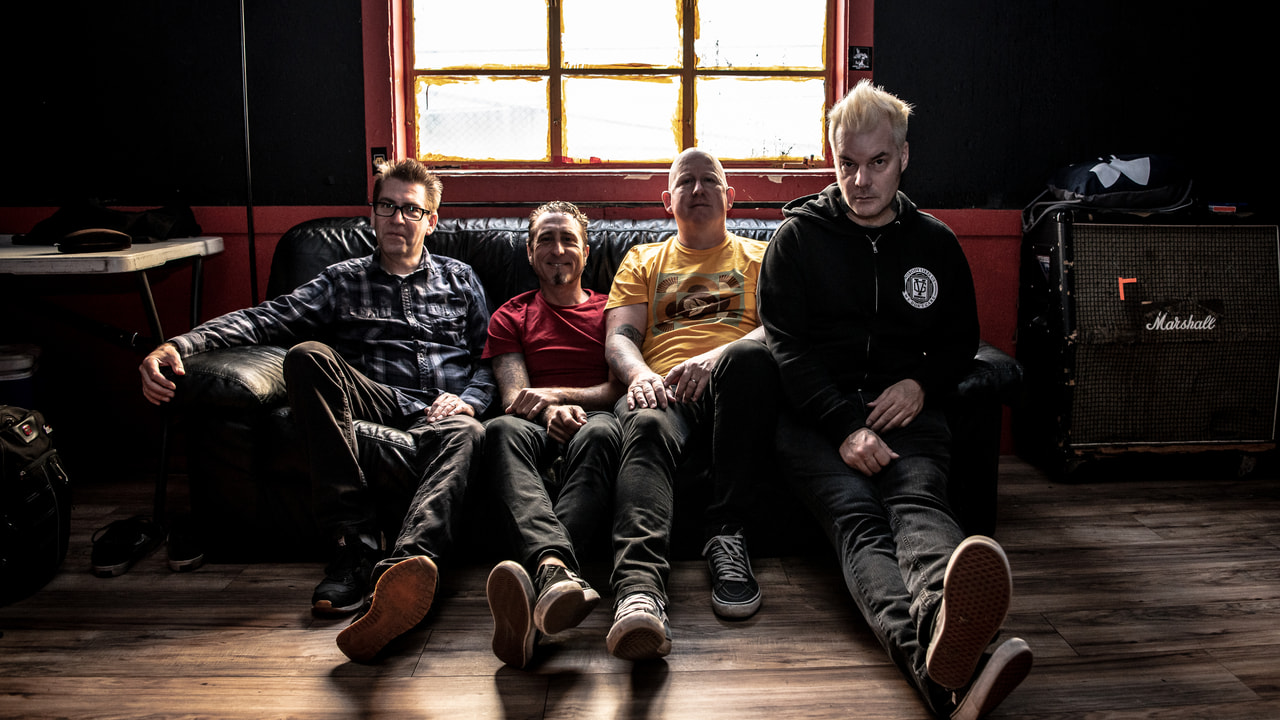 Konzert
Tickets für
GOOD RIDDANCE

+ Special Guest: NOFNOG & Diesel Boy 07.08.23 in Berlin, SO36
Tickets – GOOD RIDDANCE
Berlin
---
Informationen
Good Riddance ist eine Hardcore-Punk-Band aus Santa Cruz, Kalifornien, die in den frühen 1990er Jahren gegründet wurde. Die Band entstand aus der pulsierenden Surf- und Skateboard-Kultur Kaliforniens und wurde von Bands wie Black Flag, The Adolescents, TSOL und Bad Religion sowie von Ostküsten-Bands wie Sick Of It All und den Cro Mags beeinflusst.
1994 weckte die Band das Interesse von Fat Wreck Chords, die noch im selben Jahr die 7" Decoy" veröffentlichten, während die Band mit dem Produzenten Ryan Greene ins Studio ging, um ihr erstes komplettes Album For God And Country" aufzunehmen, das Anfang 1995 veröffentlicht wurde.
Im Laufe des nächsten Jahrzehnts veröffentlichten Good Riddance sieben Alben und eine EP für Fat, während sie dutzende Male den Globus auf Tournee bereisten. Durch ihre ständigen Tourneen und ihre politisch aufgeladene Musik entwickelte die Band eine engagierte und leidenschaftliche Fangemeinde. Good Riddance begannen, einen Teil ihrer Plattenverkäufe an verschiedene Organisationen zu spenden und taten alles, was sie konnten, um auf die Anliegen aufmerksam zu machen, die ihnen am Herzen lagen.
Im Mai 2007 spielten Good Riddance ihre letzte Show, passenderweise in ihrer Heimatstadt Santa Cruz. Danach gingen die Mitglieder getrennte Wege, um Familien zu gründen und Karrieren zu verfolgen. Obwohl es in den vergangenen fünf Jahren zahlreiche Angebote gab, sich neu zu formieren und wieder zu spielen, hat die Band alle abgelehnt.
Im Jahr 2012 beschlossen die Mitglieder von Good Riddance, wieder zusammenzukommen und ein paar Konzerte zu spielen. Der Grund dafür war einfach: Sie vermissten die Songs. Diese bringen sie 2023 live auf die europäischen Club- und Festivalbühnen!
Präsentiert von: VISIONS, AWAY FROM LIFE, OX-Fanzine and livegigs.de