02.03.24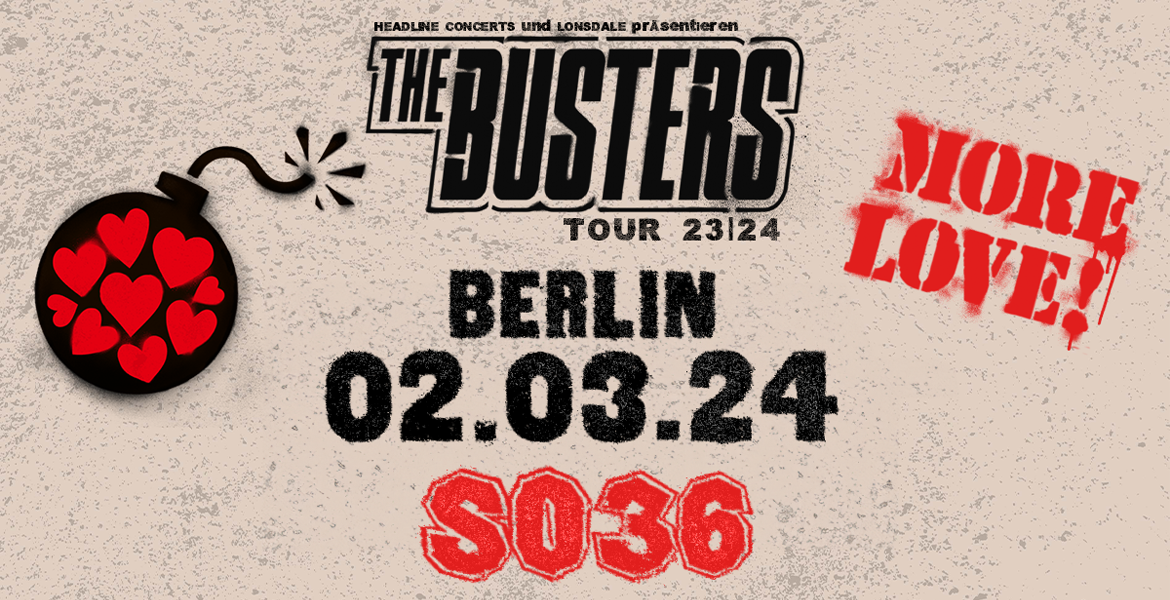 Konzert
Tickets für
THE BUSTERS

"MORE LOVE" 02.03.24 in Berlin, SO36
Tickets – THE BUSTERS
Berlin
---
Informationen
M O R E L O V E !
im Liebesrausch? Auf jeden Fall und aus gutem Grund!

Klima, Kriege, Katastrophen; unser Planet im Selbstzerstörungsmodus. Doch zum Glück gibt es THE BUSTERS, denn sie besitzen das ultimative Mittel, um die Welt zu retten: die sanfte Kraft der Liebe! Und weil es Fünf vor Zwölf ist, setzen sie noch einen drauf: noch mehr Liebe, MORE LOVE!

THE BUSTERS laden alle ein, sich nicht von Hass, Hetze und Gewalt vereinnahmen zu lassen, sondern sich der musikalischen Teufelsaustreibung auf ihrer Tour anzuschließen.