08.08.22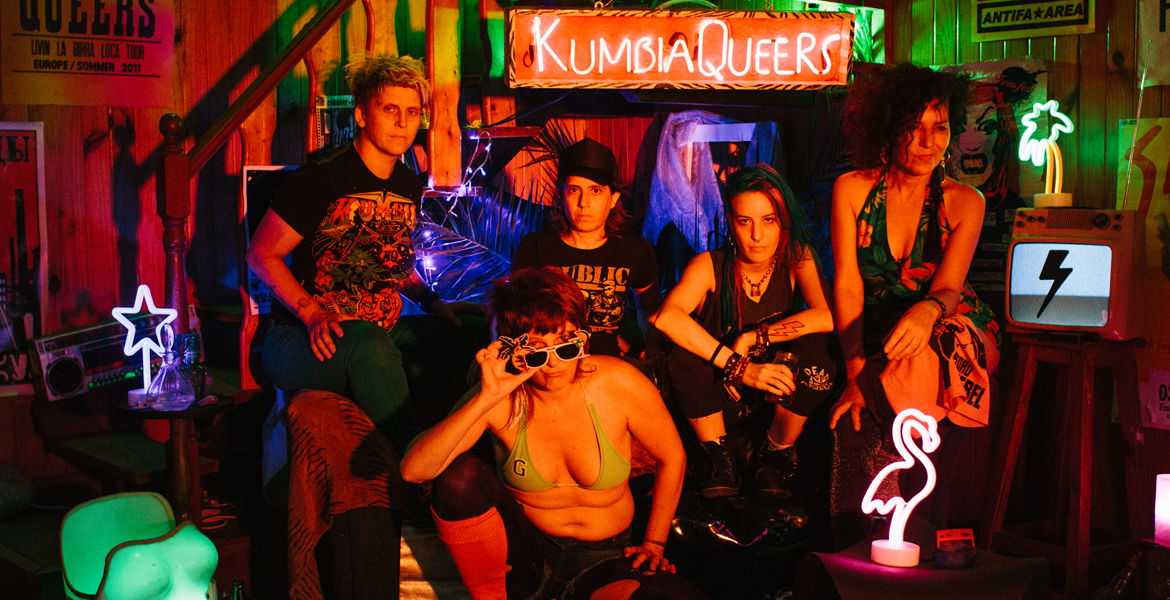 Konzert
Tickets für
KUMBIA QUEERS

1000% Tropi Punk 08.08.22 in Berlin, SO36
Tickets zu KUMBIA QUEERS
Berlin
---
Informationen
Shake, strain and serve: Kumbia Queers will be back again to Europe in summer
2022 to present their new album "Fiesteria"

After nearly three years of forced break the powerful band from Buenos Aires returns to Europe to seduce us with their cocktail of cumbia, rock, and hip hop, with critical and reflective lyrics that talk about fun, love and it's opposite, and their passion for creative leisure and dance. They will present their new album "Fiesteria" which remains loyal to the Cumbia, but also walks on new paths including more electronical vibes and urban styles.

The story goes back to the year 2007 where these musicians got bored of the punk rock scene, and decided
to do something completely different: Cumbia. What started out as something just for fun, led eventually to
the formation of Kumbia Queers.

They describe their style as 1000% Tropi Punk – a wild mixture of Afro-Cuban and Latin American Cumbia
influences, queerness and punk spirit. At a time when the electronic and world music scenes from New York
to Europe are in the process of discovering Cumbia music, the musicians are reinterpreting Latin American
heartache and macho posturings, bringing fun and politics together in their own wild style.

"Kumbia Queers not only masterfully wove harder edge rhythms and danceable grooves, but they also did it with undeniable showmanship. There's a little bit of a musical cultural shock when you first see the punk-rock clad women suddenly synchronize their dance moves on stage—cumbia style. There was head banging and hip swaying. It's not your grandmother's cumbia." (austin360.com)

https://www.facebook.com/kumbiaqueers