22.09.23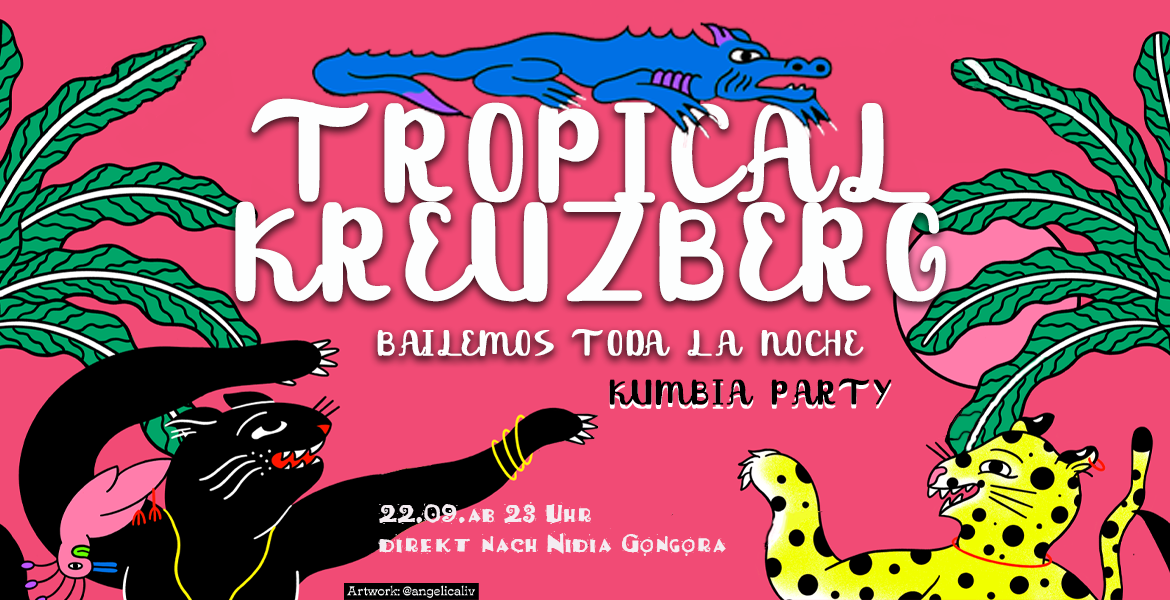 Party
Tickets für
TROPICAL KREUZBERG

the most provocative Sounds of Latinamerica 22.09.23 in Berlin, SO36
Tickets – TROPICAL KREUZBERG
Berlin
---
Informationen
TROPICAL KREUZBERG
BAILEMOS TODA LA NOCHE
LINE UP:
Calamidades Lola, a Barranquilla-born DJ based in Berlin, will be present. Her musical selection is heavily influenced by the "picotera" culture of the Colombian Caribbean coast, where local DJs blend African, Antillean, and Latin sounds in popular street parties.
Mokeyanju, on the other hand, will guide us through a sonic spectrum ranging from hip-hop to Detroit house culture, incorporating Fuji, Highlife, and Ndombolo.
And of course, your favourite hosts Dj Qrichi and Forastero will weave the threads of the night until dawn.
Eintritt:
VVK: 11,20€ (inkl VVk Gebühr)
10,- at the door before midnight* / Abendkasse only
12,- after midnight
direkt nach Nidia Góngora
Konzertgäste können bleiben!